I have been setting my sights on day trip destinations near Kansas City. I'm seeking places to branch out and shoot amateur landscape and wildlife photography. I visited Loess Bluffs National Wildlife Refuge in northwest Missouri, about 90 minutes drive north of the city.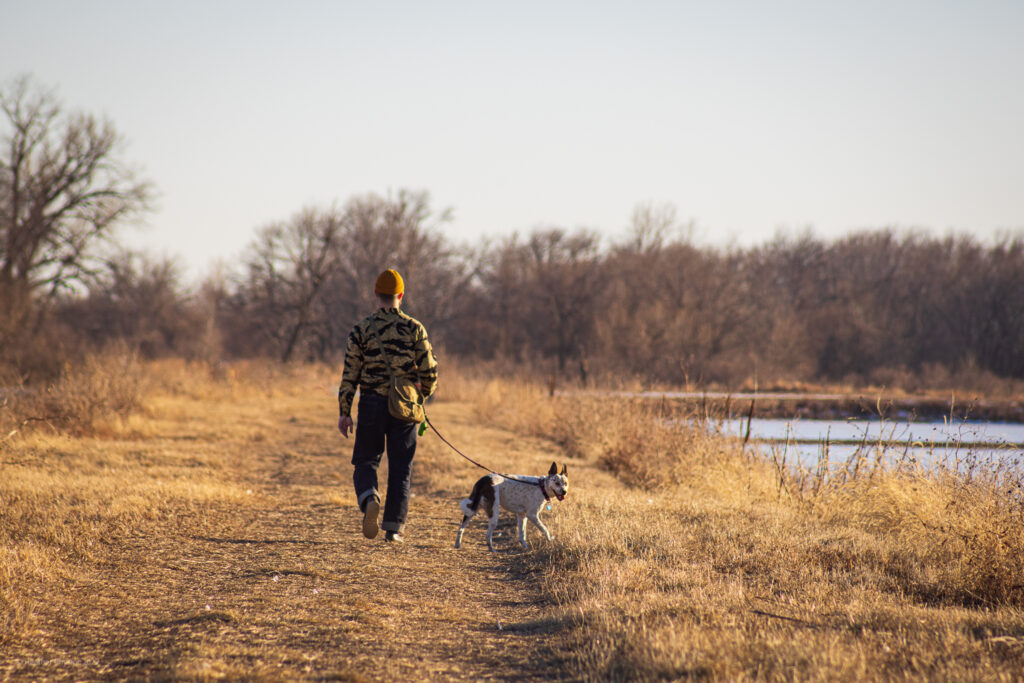 Loess Bluffs is a birdwatchers' favorite thanks to its terrain of wetlands and grasslands, which draws populations of bald eagles, trumpeter swans, snow geese, shorebirds, songbirds, waterfowl and other bird species.
It was an unseasonably warm winter day and the evidence of a snowstorm earlier in the week was melting away. Abstract lines darted and spread through sheets of ice, which were starting to melt on the lakes and ponds. They reminded me to play and have fun with their whimsical designs.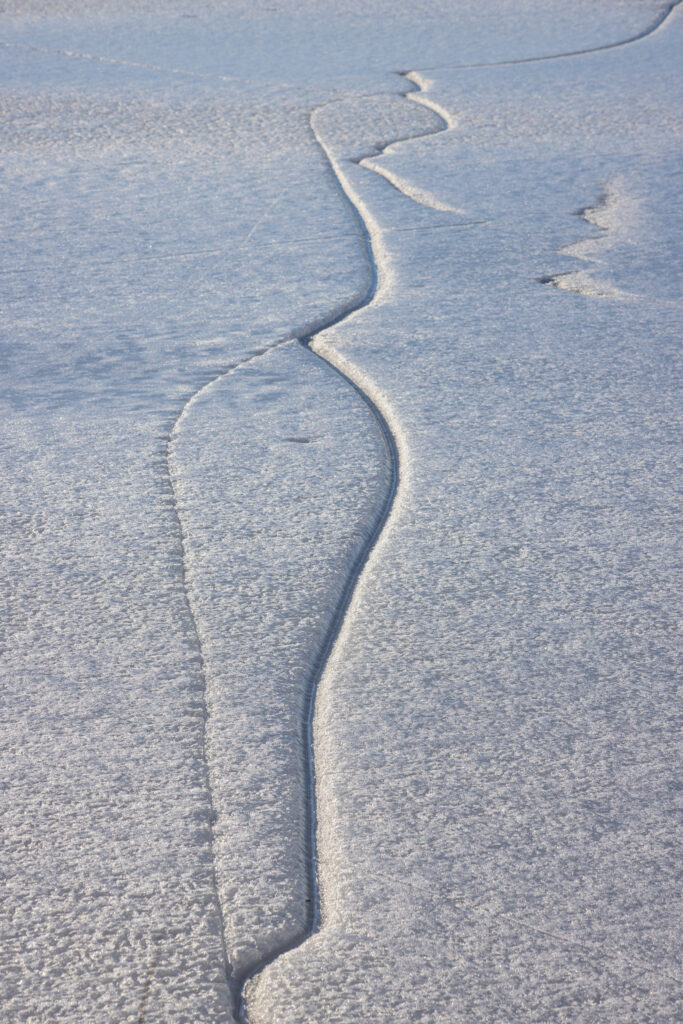 A blizzard of snow geese congregated in the center of the marsh. I love the sound of their webbed feet on the ice, taking off in small groups in a cacophony of honking.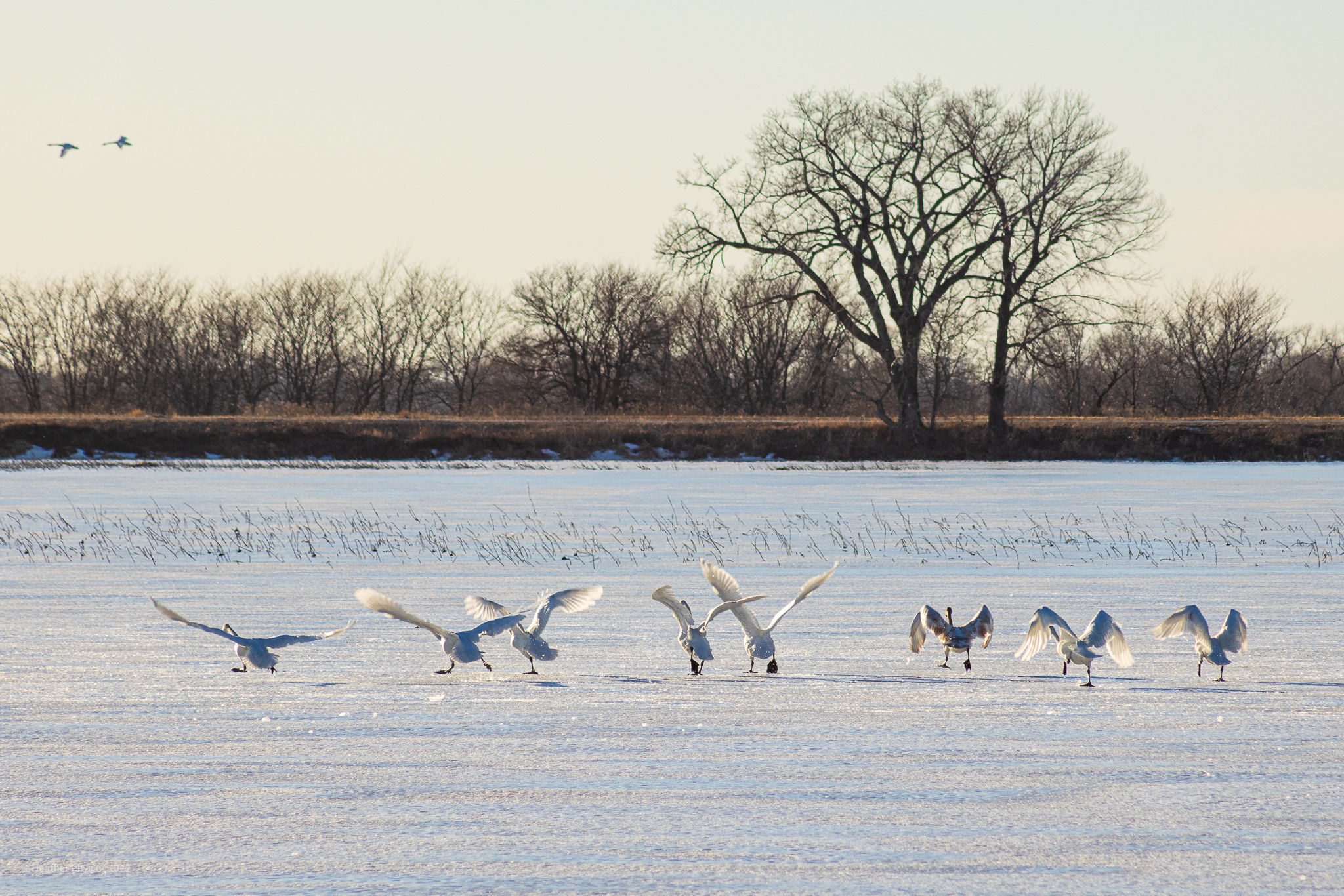 The refuge is free to visit. There are several walking trails to enjoy, and long camera lenses or binoculars can add a special flair to your trip. Take a drive on the 10-mile road around the ponds early in the morning or late in the afternoon. You're all but guaranteed to see exciting wildlife.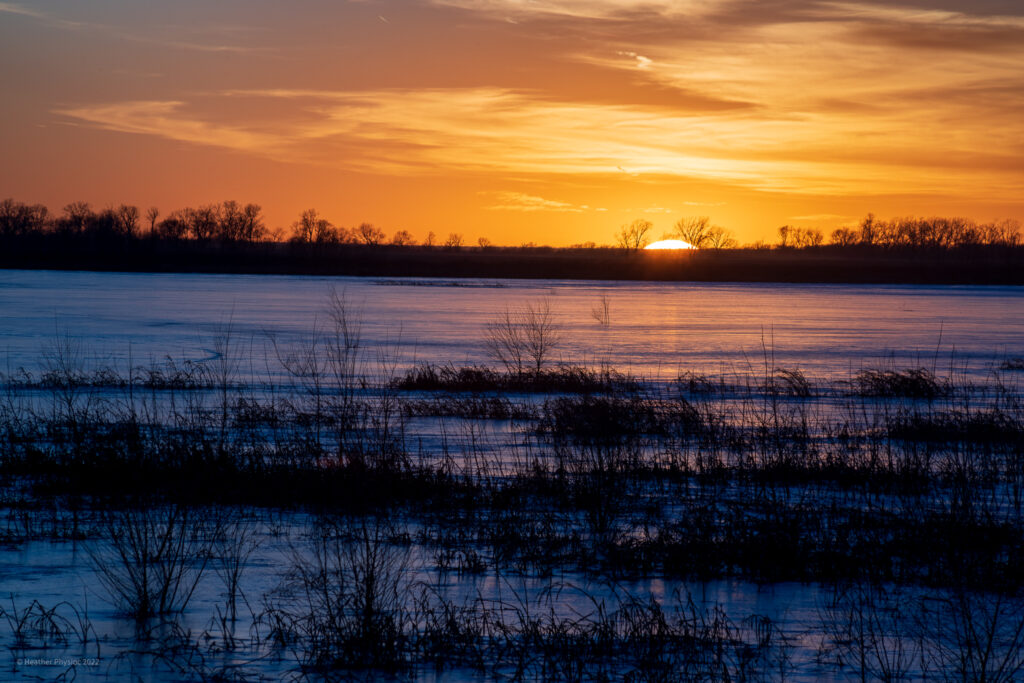 Hidden gems like this remind us to look at the big picture as much as the tiny details. Notice the things high up and far away as much as up close and underfoot. Appreciate the beauty in the mundane as much as the joy of discovery.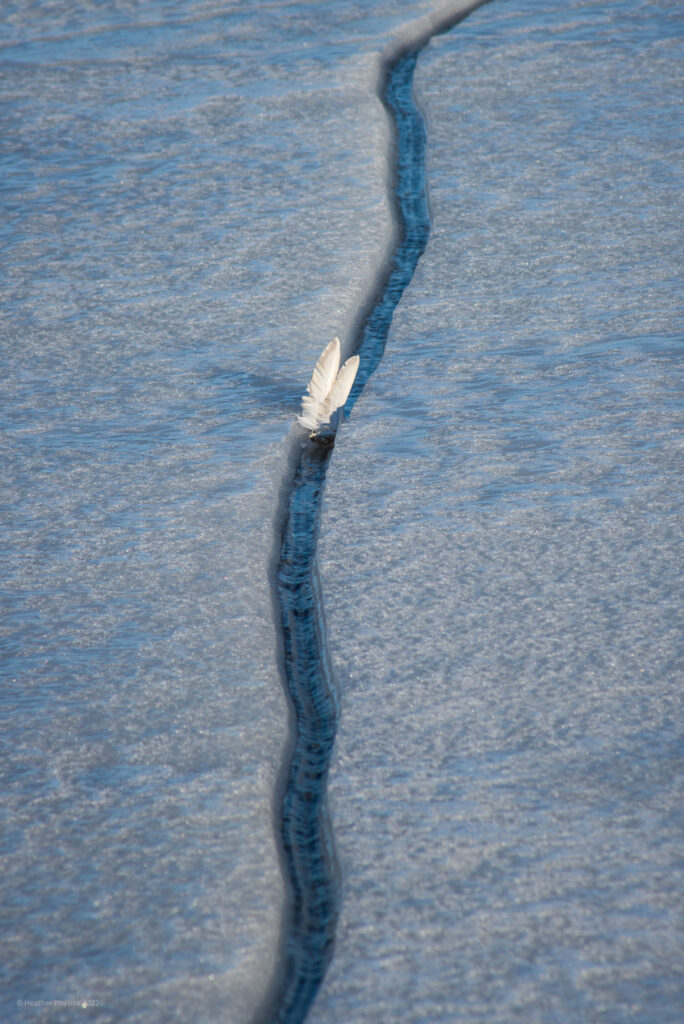 I photographed all images below on the Canon EOS R5 Mirrorless camera. Some prints are for sale at my Society6 store, where half of my proceeds are donated to environmental and conservation charities.