I recently had the opportunity to return to Annapolis, Maryland to visit family, and we awoke early to visit the United States Naval Academy yard before sunrise.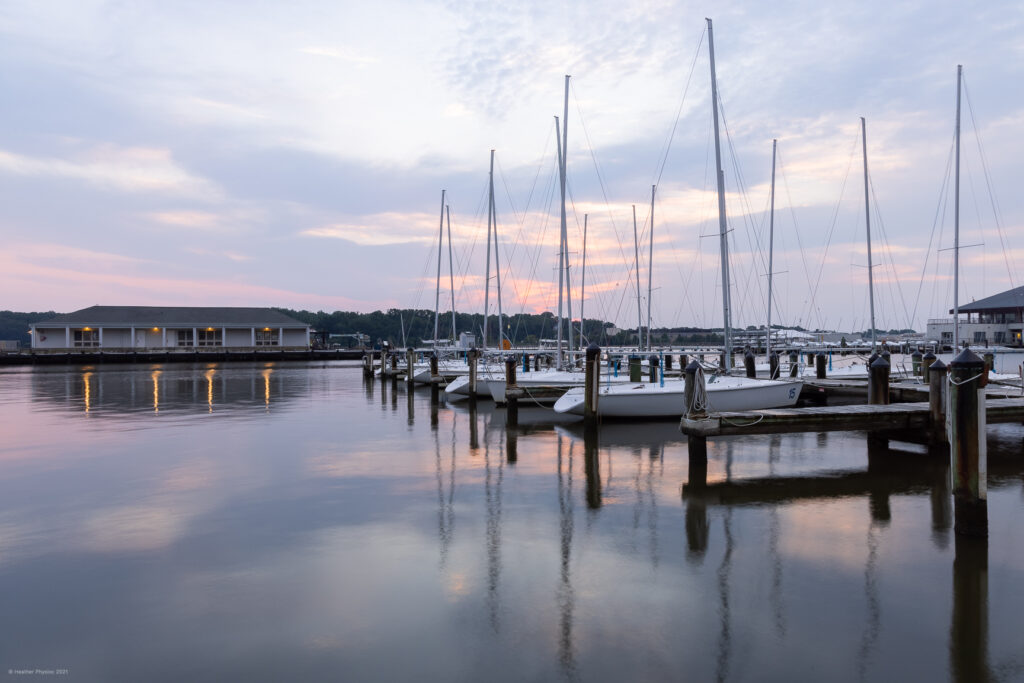 The Plebe Summer training program is in full swing on the Naval Academy base, and incoming freshmen Midshipmen gathered en masse on Farragut Field for morning PT.
Meanwhile, I was snapping sunrise photos of the boats in the peaceful Santee Basin, crouched low to catch the sunlight through the Fitch Bridge across Dorsey Creek, or stalking the ospreys nesting atop the light poles at the Severn River waterfront, trying to make the most of the early morning light.
Photographing in the Chesapeake Bay area presents a fun challenge at the convergence of beautiful landscapes and historical interest.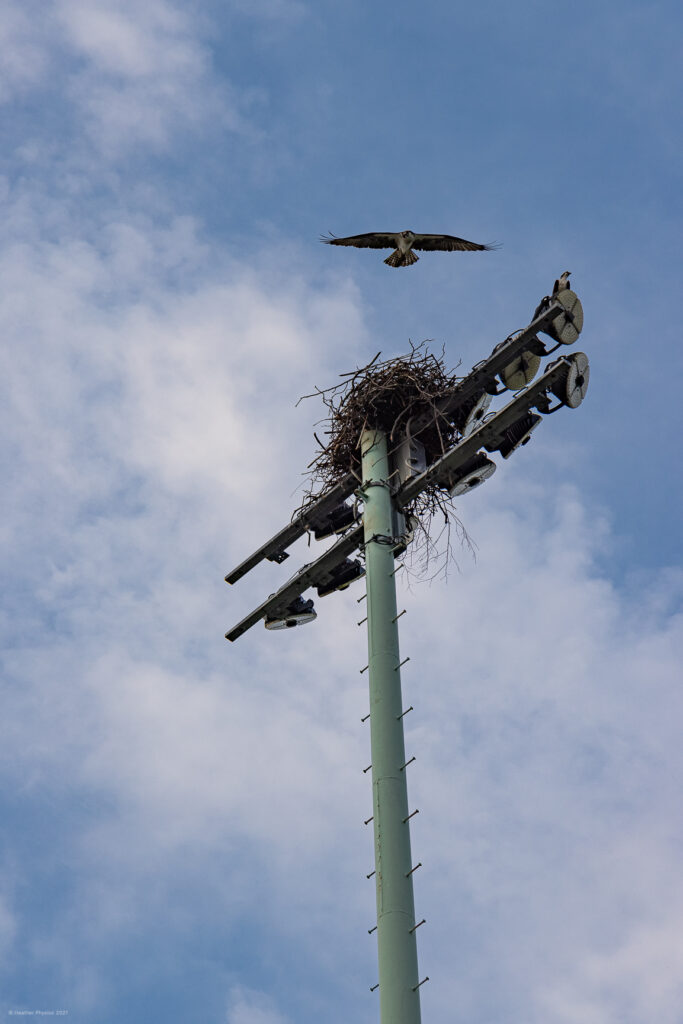 It has a quaint and charming small maritime town feel during the day, and a quiet natural beauty as it begins to wake first thing in the morning. I loved this little moment of pause to view the area in this special light before it springs to life with people and activity.