After a busy week racing around London and Brighton for work and fun, we knew we would be wiped out and be grateful for a few days respite in a quieter, scenic part of the country. That led us to the Cotswolds, or more specifically, the little town of Cirencester. Cirencester (pronounced "see-rehn-sester"), with its population of just 19,000 residents, is on the edge of the Cotswolds Area of National Beauty.
We only had two days to work with on this trip, but it was enough of a taste to know we will definitely be back to the Cotswolds to explore further in the future!
Thessaly Cottage
We stayed at the most wonderful Airbnb, a completely private, cozy home in the lush, green town of Cirencester. Thessaly Cottage was exactly the relaxing Cotswolds area getaway we were hoping for. It was tucked away off of the main road, so perfectly quiet.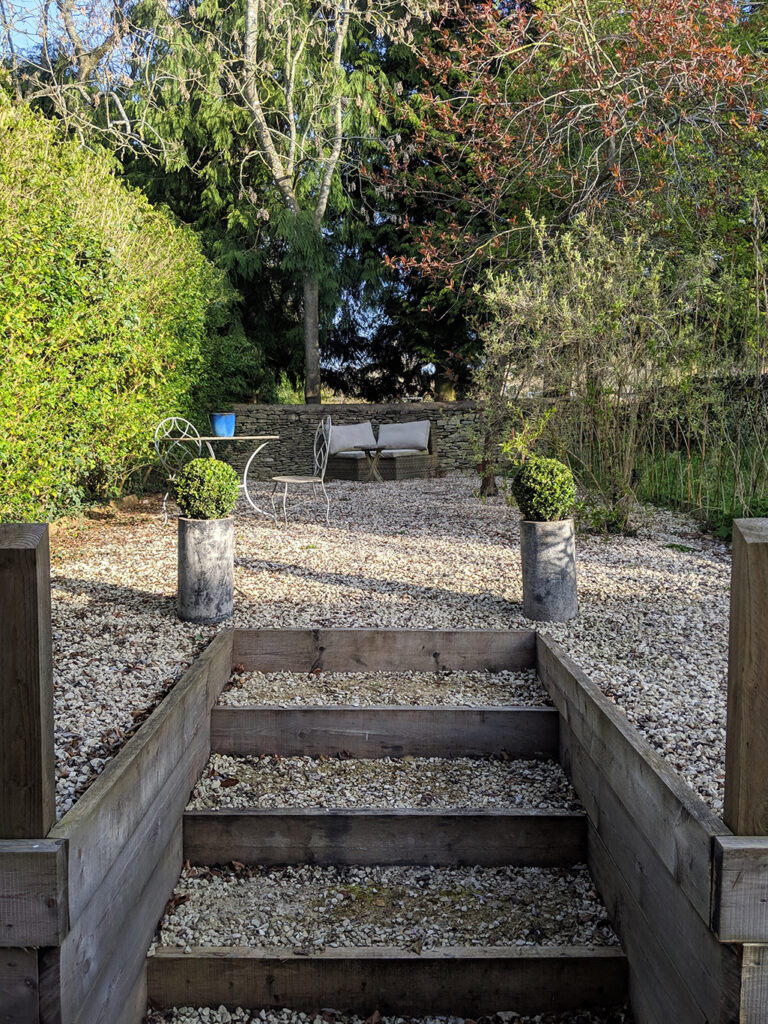 Everything about the home was a delightful touch, including the relaxing tub, the dried lavender, the breakfast nook, and the plush, hygge vibe in each room. Every amenity we needed was at the ready, but it was also the thoughtful little touches like fresh bread, eggs, butter, milk and granola for us to make a casual breakfast each morning. We also enjoyed the private garden to sit and read in the sunshine.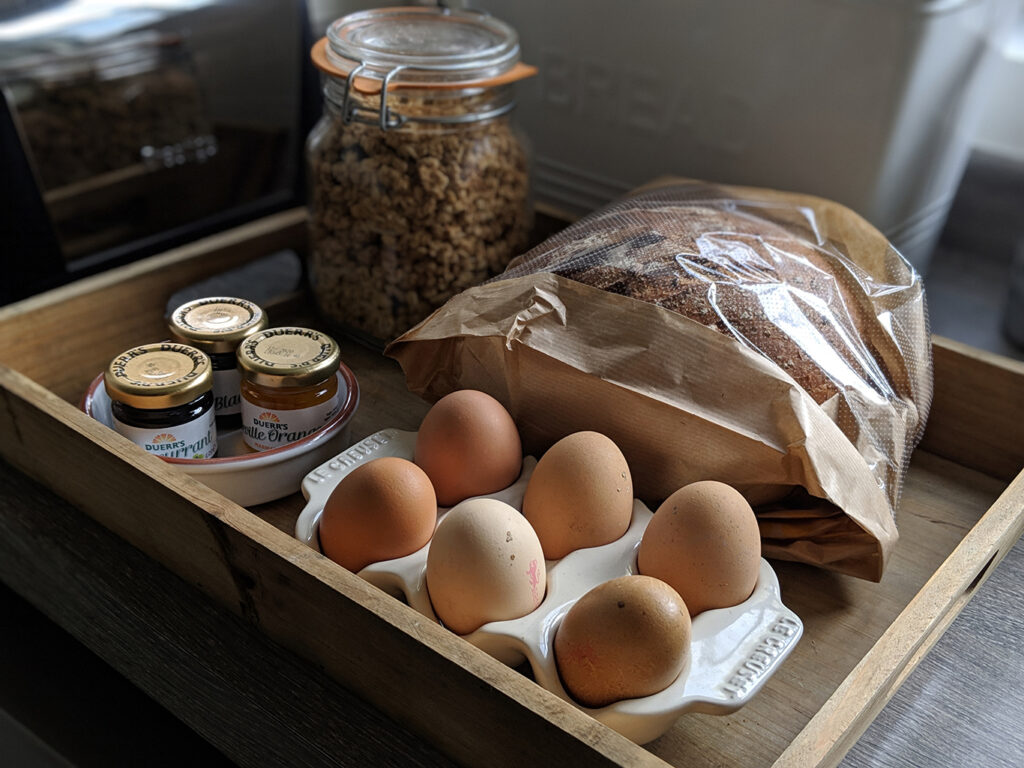 Our host Victoria was superb, and so supportive in making sure we had a great time in the area after we had some our transportation fall through unexpectedly. Our rental car didn't pan out, so we found ourselves on foot. Fortunately, the house was a convenient and beautiful 20-minute walk into the center of Cirencester. Victoria even went above and beyond to show us around her town to help us get our bearings, and pointed out things to do and see while we were in the area.
Walks Through Cirencester
I quite enjoyed the walk to and from the main Cirencester square from our Airbnb. We had a good conversation with some shire horses, soaked up all the freshly blooming spring flowers pouring over stone walls, and watched hares darting around a stone hutch. Hares are a recurring theme throughout the little town.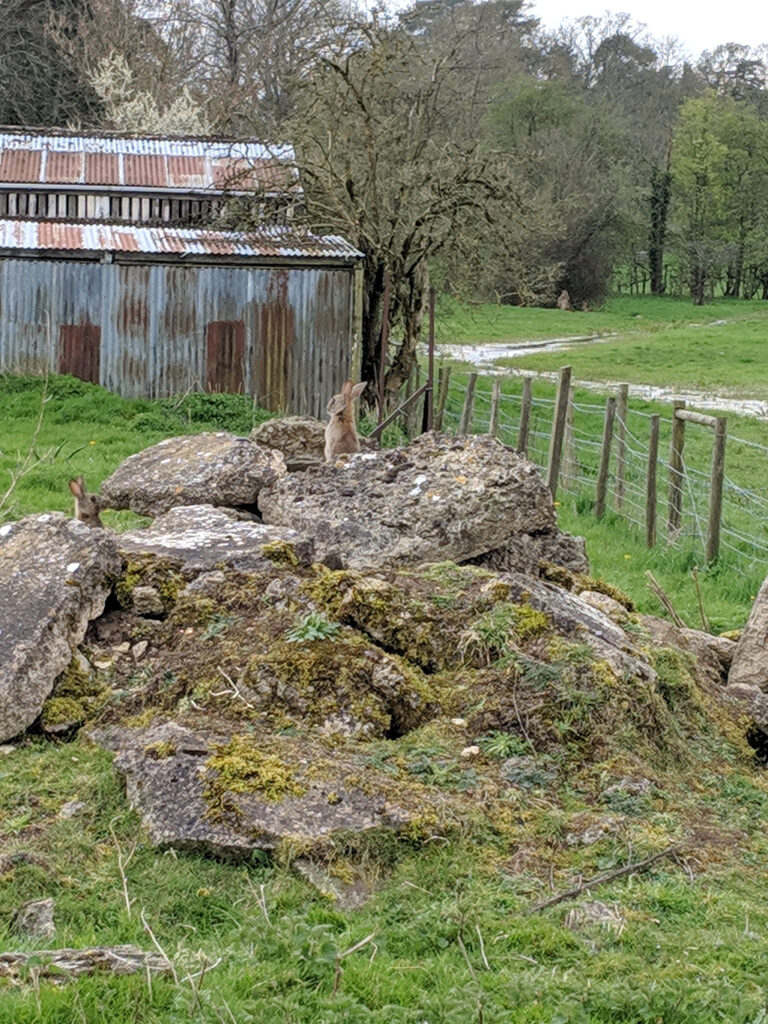 If lush, green rolling hills and misty spring mornings are your thing, Cirencester in the spring might be your speed.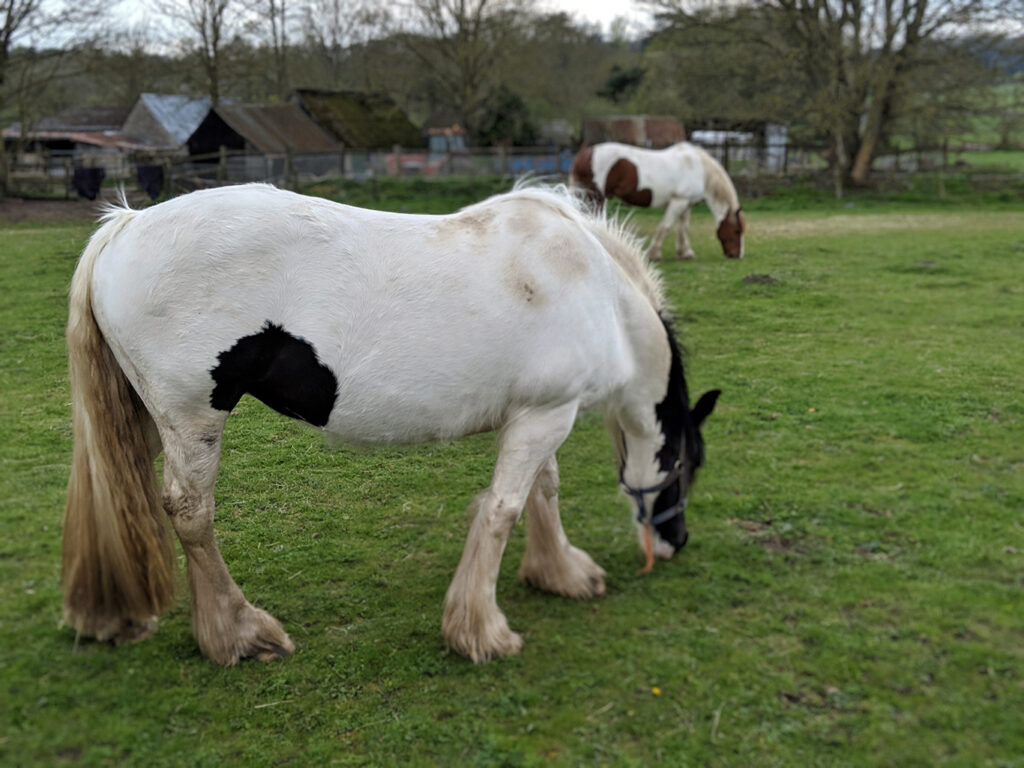 The entire main area of town is uncrowded and easily walkable. Cirencester is a lovely, cobblestone area with lots of stone buildings, beautiful patios, flowers in the spring, and small businesses. It's a sleepy town, so it's more than enough to wander around and window shop locally owned businesses ranging from bookstores to coffee shops to interior décor to clothing shops.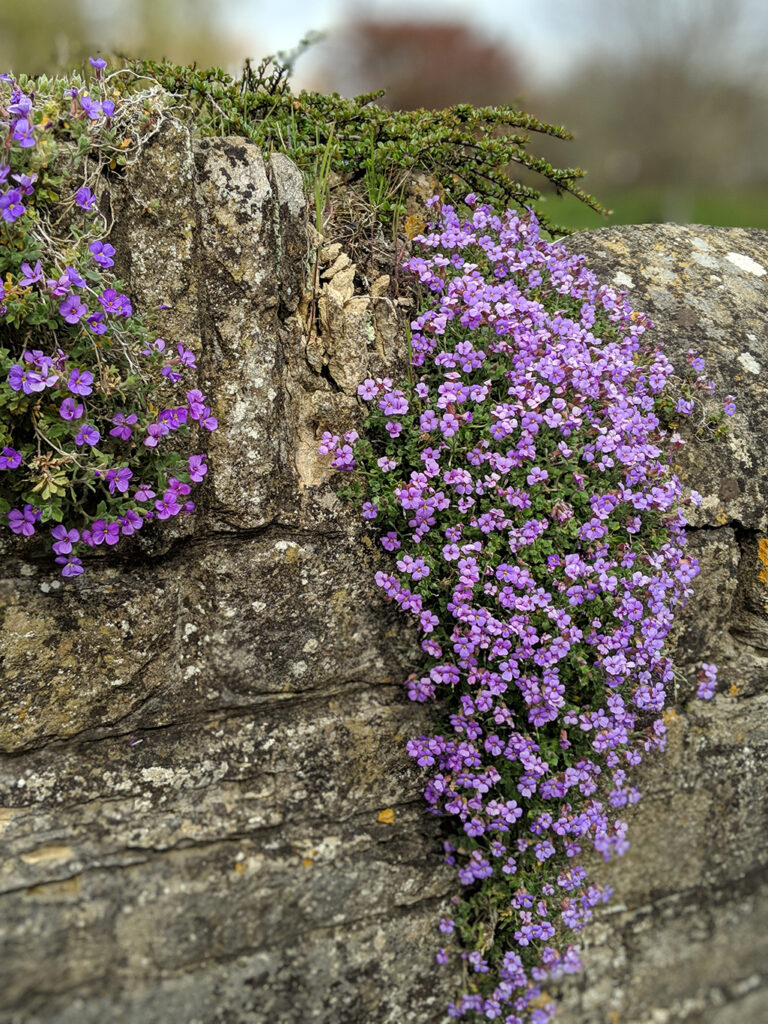 We also popped into a pub for a few pints and joined the locals in watching some English Premier League games on the TV. I was struck by how dog-friendly the entire town of Cirencester was. Aside from seeing canine companions just about everywhere we were walking, dogs were often welcome in the restaurants and pubs.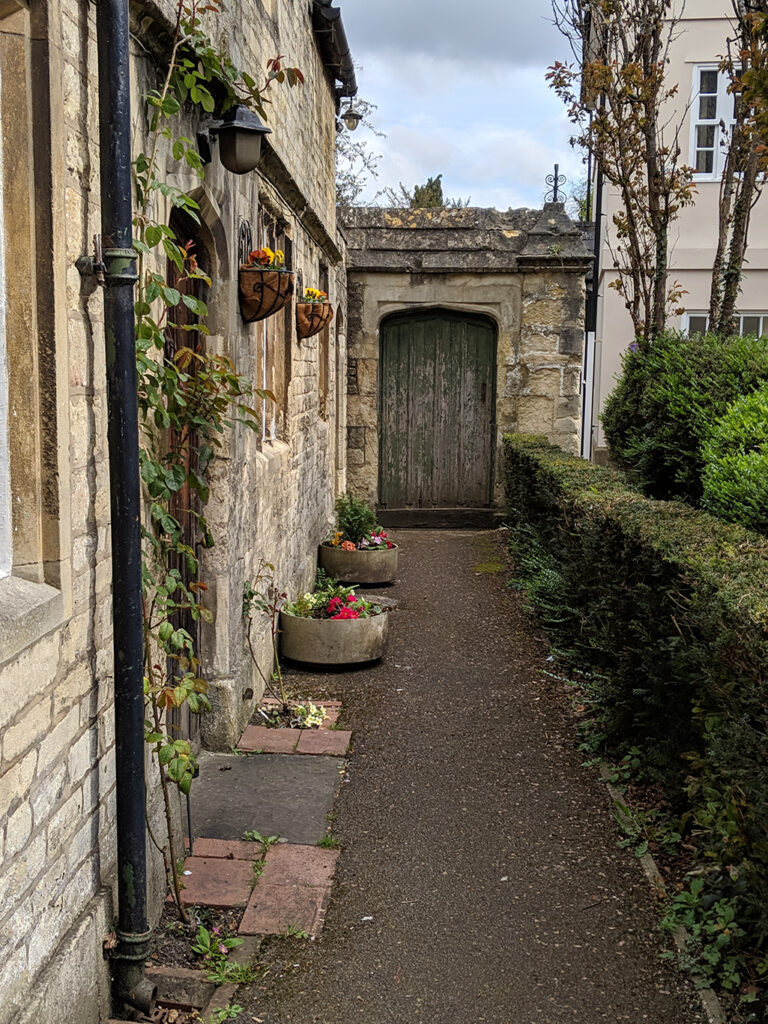 Côte Brasserie
On the recommendation of our Airbnb host and some other locals, we made a reservation at Côte Brasserie on Black Jack Street for lunch. This French brasserie chain has a Parisian-inspired menu, but a decidedly British flair. I enjoyed a latte alongside their vegetarian breakfast, which features a tasty vegetarian sausage, and two poached eggs with hollandaise atop sourdough toast with tomatoes, spinach, avocado and field mushrooms.
Church of St. John the Baptist
One of the main attractions in Cirencester is the late medieval Church of St. John the Baptist. This parish church was originally in the early 12th century, and has undergone a number of expansions and reconstructions in the centuries since.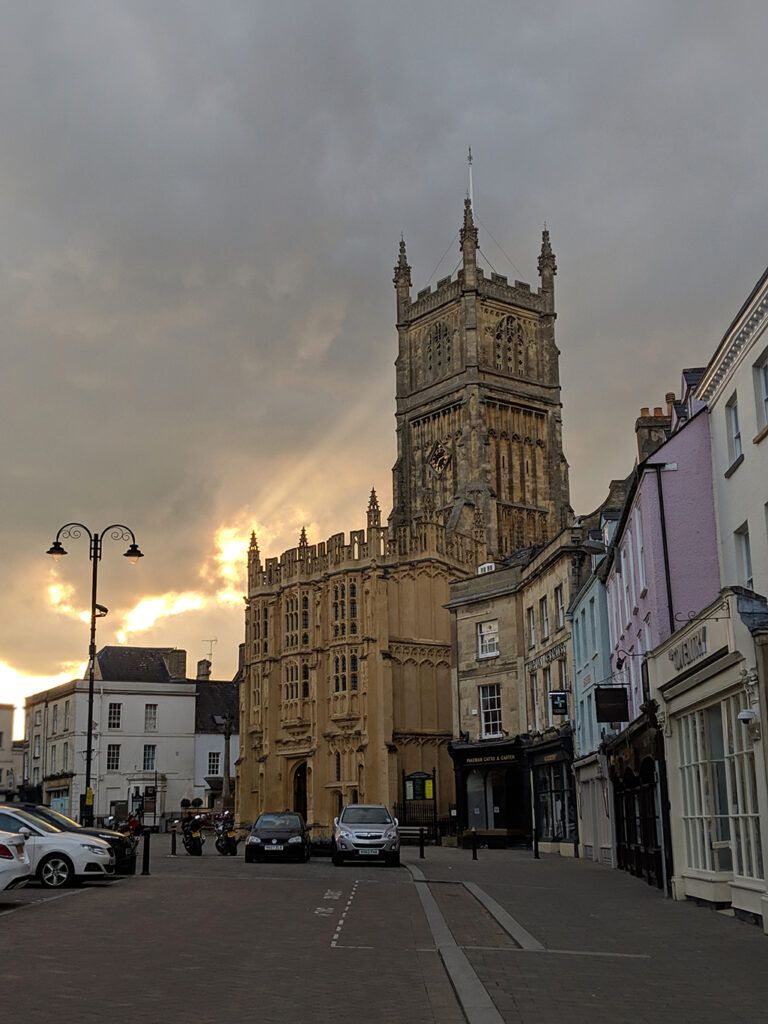 We elected not to go inside this time, but rather to admire the Gothic-style architecture from the outside.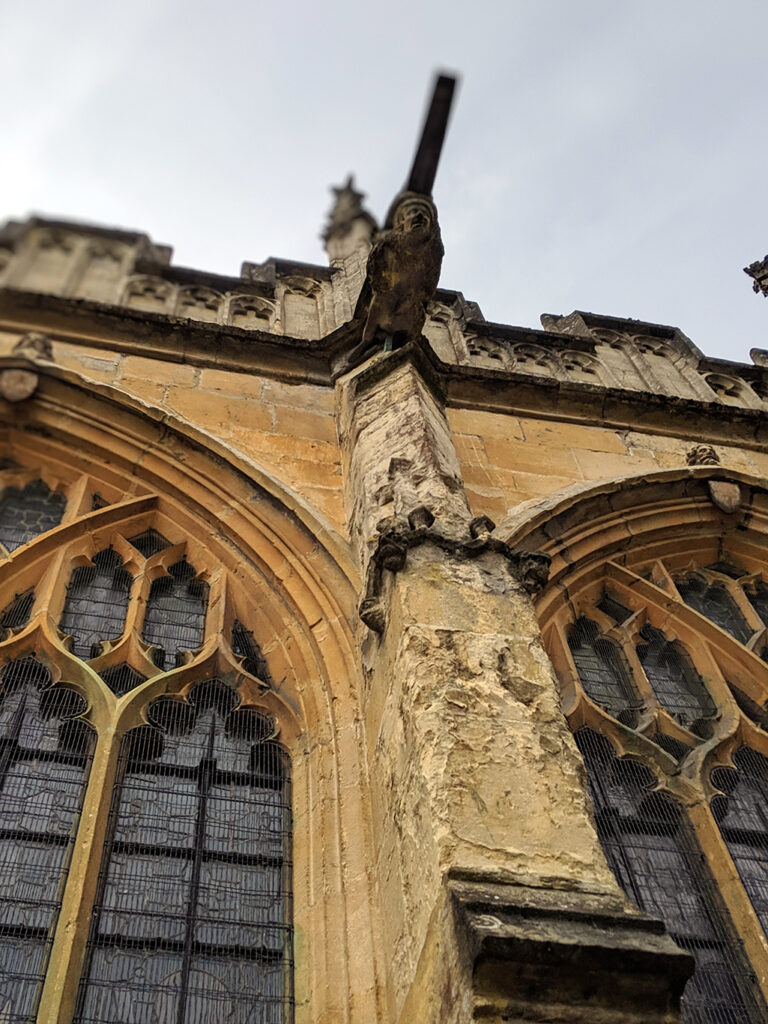 Historic Churchyard
Right behind the Church of St. John the Baptist is a historic churchyard where visitors are welcome to carefully walk the winding path between graves and markers of centuries old townsmen and priests.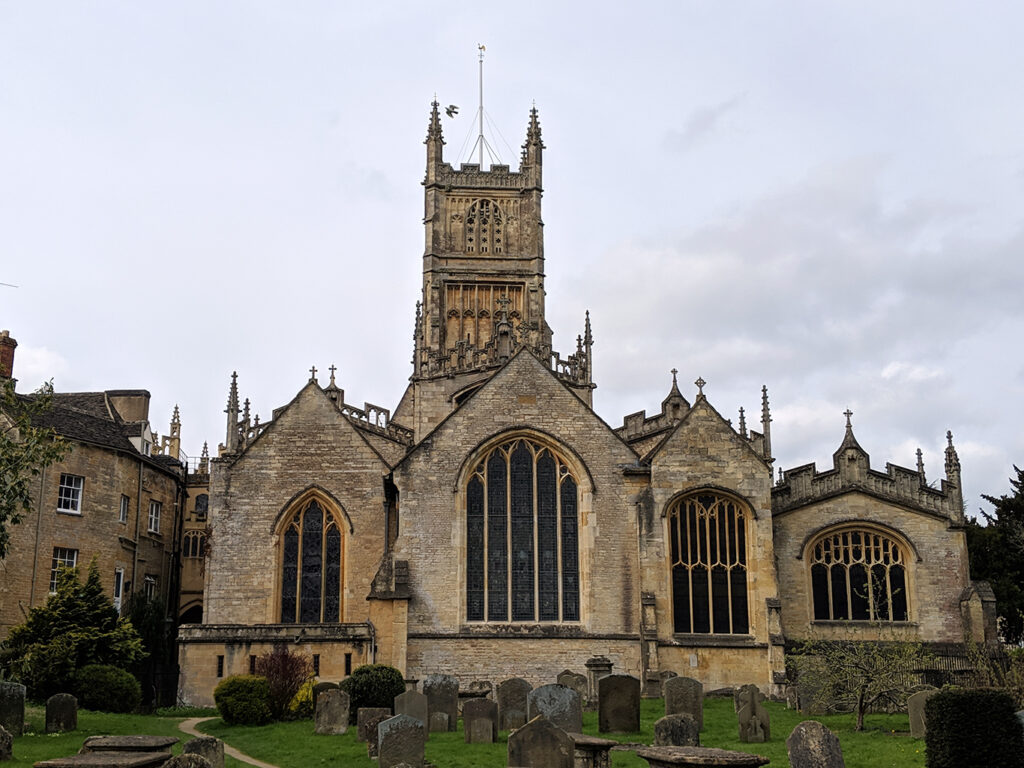 Corinium Museum
Cirencester has an ancient Roman history, dating back to the first century AD when Rome invaded England and built a fort in this formerly Celtic area. At the time, the Romans knew the area as Corinium. It's hard to believe given the petite size of the town relative to other cities today, but at the time, it was one of the largest towns in England, after London.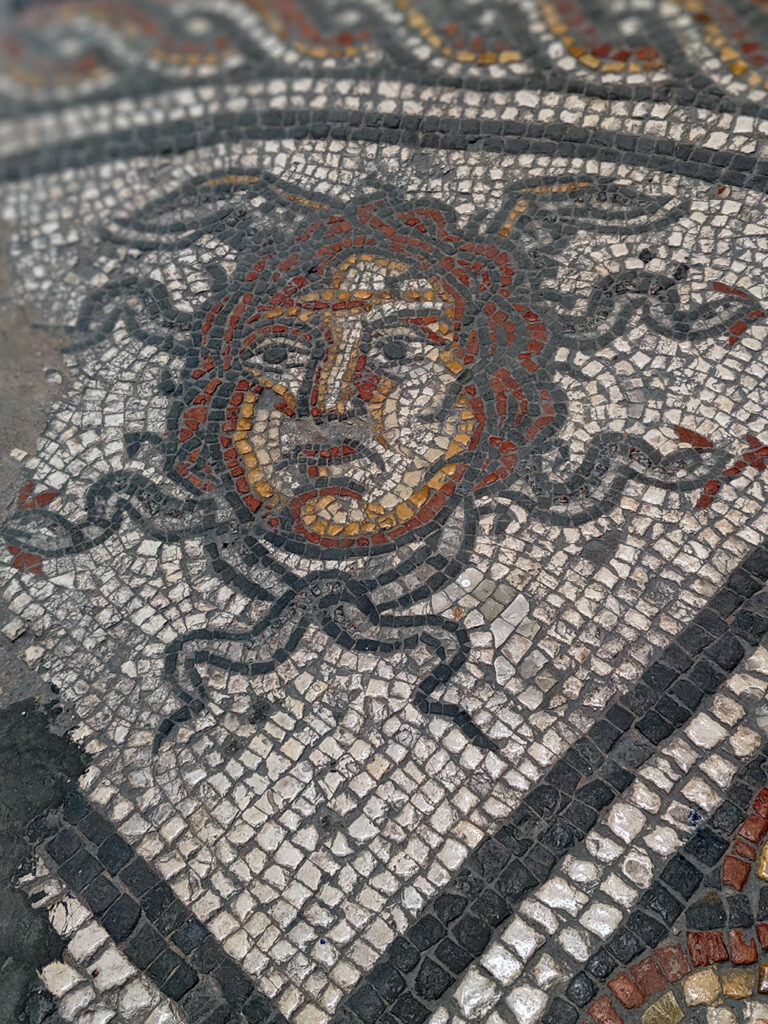 The Corinium Museum features collections of mosaics, column pieces, and artifacts uncovered in archaeological finds that navigate the evolution of the Cotswolds from its original form to today.
This museum can be completed easily in 90 minutes or less, plenty of time to see all the Medieval, Anglo-Saxon, Roman and Tudor period pieces and educational exhibits.
The Fleece
The restaurant at The Fleece Hotel was another recommendation from our Airbnb host that had been booked solid the night before so we snagged a reservation for the following evening. It's a spacious restaurant with several rooms throughout. This dog-friendly Cirencester restaurant and pub has a rich, warm, even homey feel with low beams, dim lighting, and lots of hardwood. It had reasonably British fare with a modern twist. Luke had the pan-fried chicken breast, while I had the seafood linguine topped with chunks of salmon, mussels and prawns. While the food needed seasoning, it was an otherwise fine meal with cozy ambience appropriate for the damp, chilly evening in the Cotswolds.