Capitol Reef National Park was the major destination on my 3-week long national parks road trip. I dedicated the whole day to slow, quiet hiking and looking for beautiful scenes to photograph.
As with all national parks, I saw only a small portion of it in the full eight-hour day I was there, but every inch I saw was stunningly beautiful. The Capitol Reef scenic drive alone is remarkable, but to truly appreciate this national park, you need to explore the trails.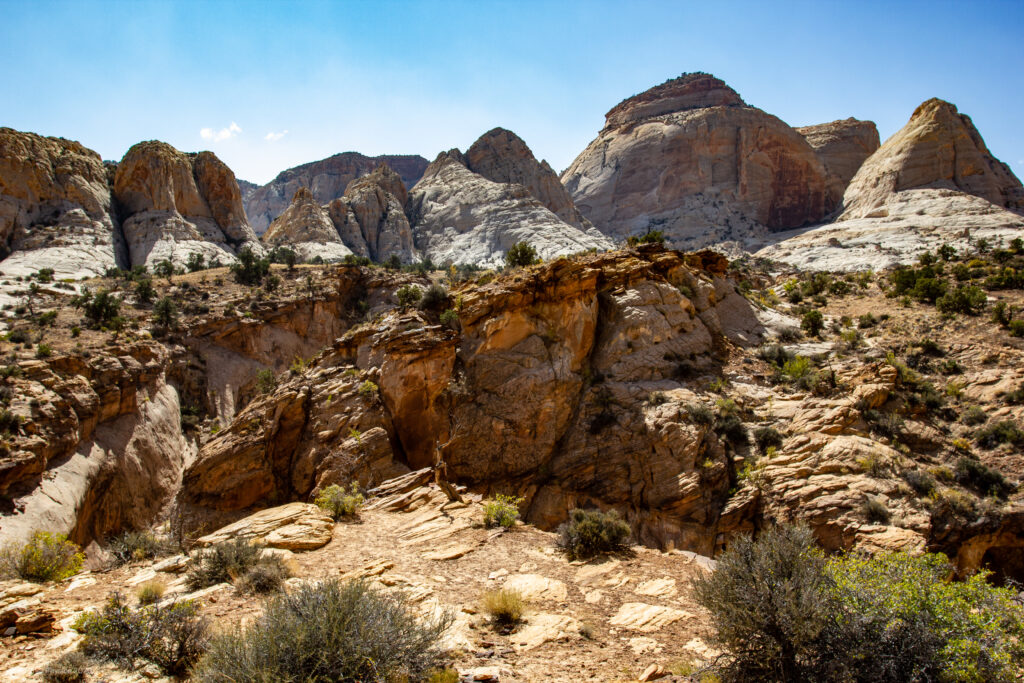 The weather at Capitol Reef was a warm and sunny on this October day. In the breezy shadows of the canyon, you might feel a chill, but turn a corner and emerge into a bright sunlit section of the canyon floor and you began to sweat. And so it alternated around every curve.
The geologic formations were as varied below ground in the canyon as they were protruding above ground. Rising high into the sky were massive sandstone formations, gritty with their sandy, crumbly sedimentary stratas. Ridges and spires add depth and surprise to the vistas.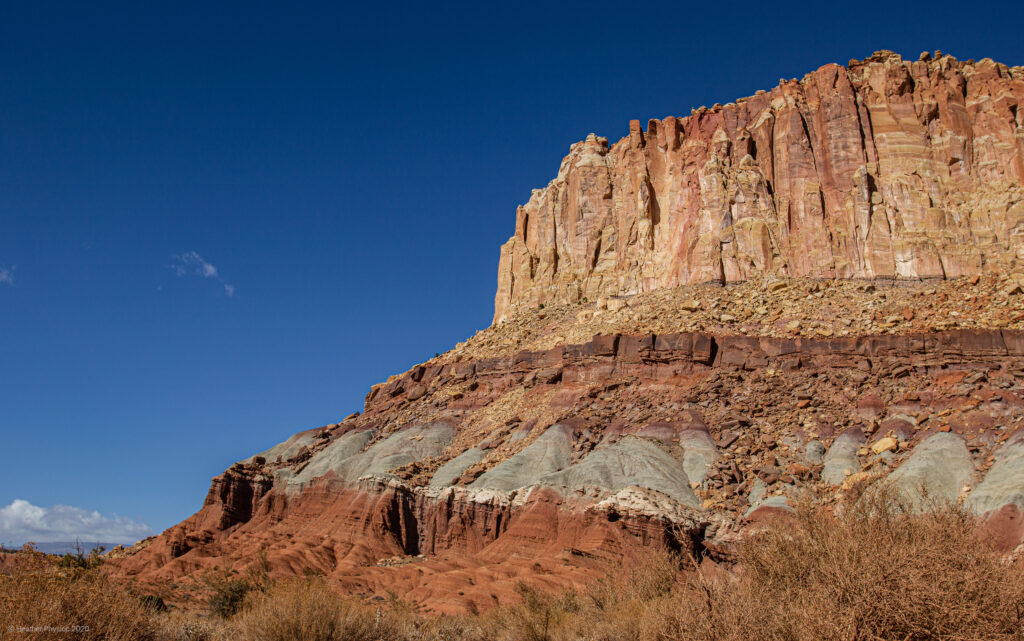 This geologic formation, in particular, reminded me of the Acropolis in Athens, with the squared column-like structures protruding in an unnaturally perfect rectangle.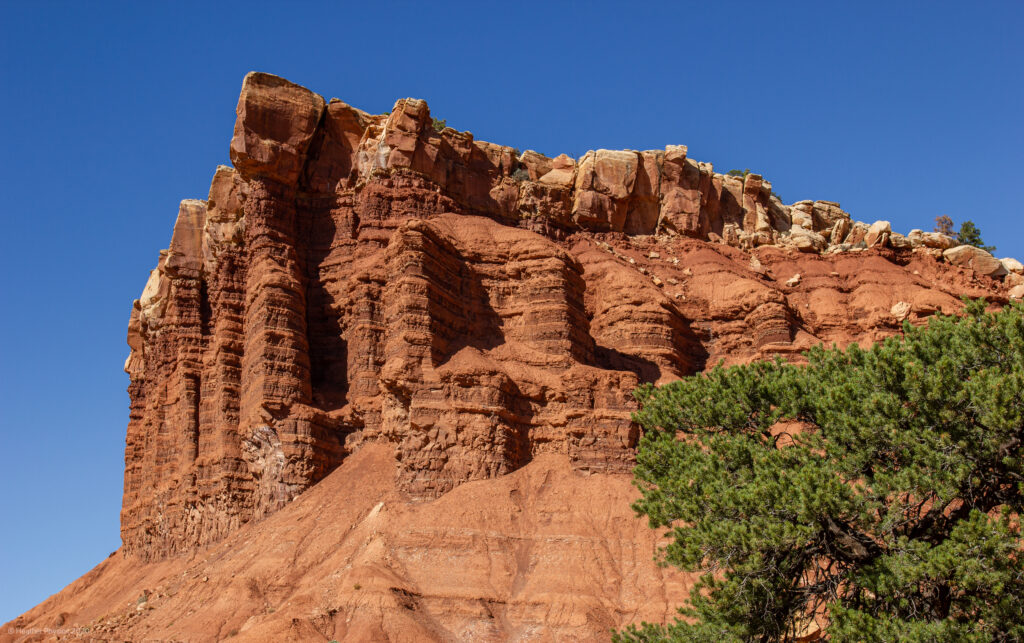 Among the gargantuan protrusions of buttes and plateaus, the sweeping walls of sand and stone, trees and roots grow out of the most unlikely cracks.
It makes me think of the eras of life that have come and gone in the Capitol Reef over the ages, and how new life takes shape as the landscape evolves.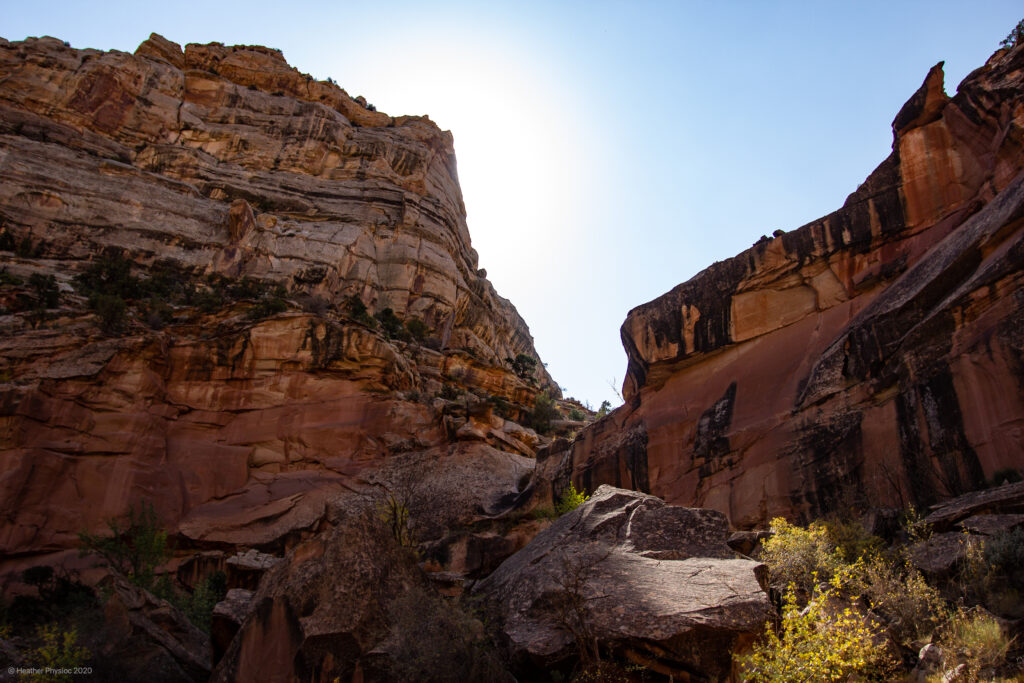 The sky was nearly perfectly smooth, save for the occasional dot of small, fluffy, white clouds in the sky that cast shadows on the land below. Shadow is the landscape's superpower, shapeshifting to change and shape every angle you see.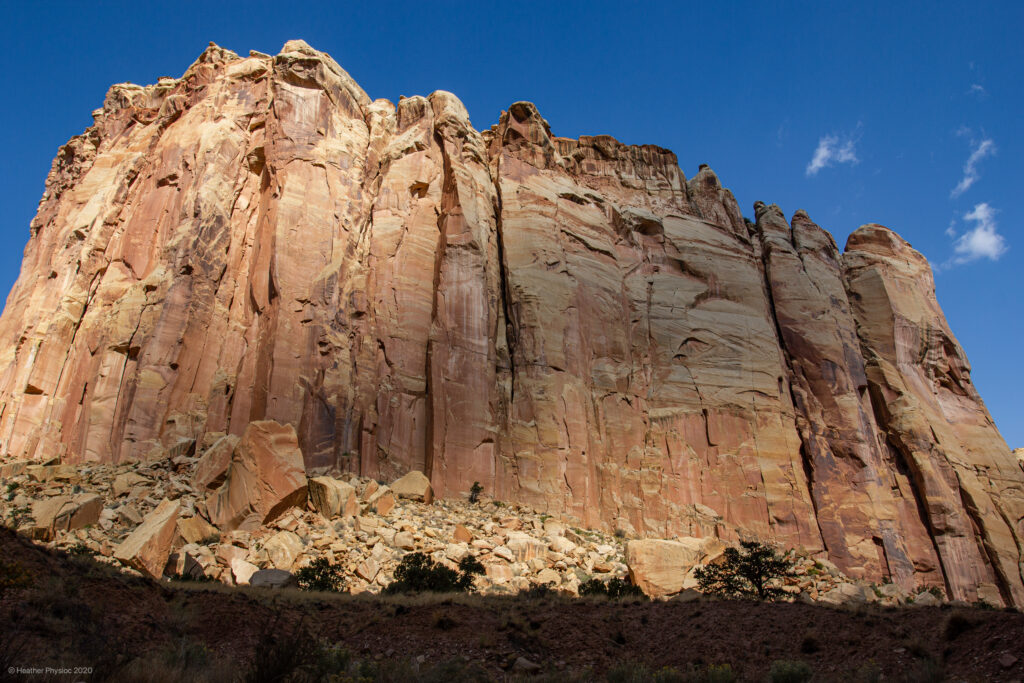 As the sun moves across the sky and you wind through the canyon trails, light and shadow dance around the canyon walls.
Beautiful, jagged orange lines jut out against the pristine blue sky. It is fitting that the Navajo called this otherworldly place "The Sleeping Rainbow."
As always, I love to not only zoom out and feel tiny in stunning places like this, but also to zoom in. Way in.
Hiking the curving trails through the reef, I could appreciate from eye level the oxidized, dripping streaks of desert varnish on the exposed red rock walls.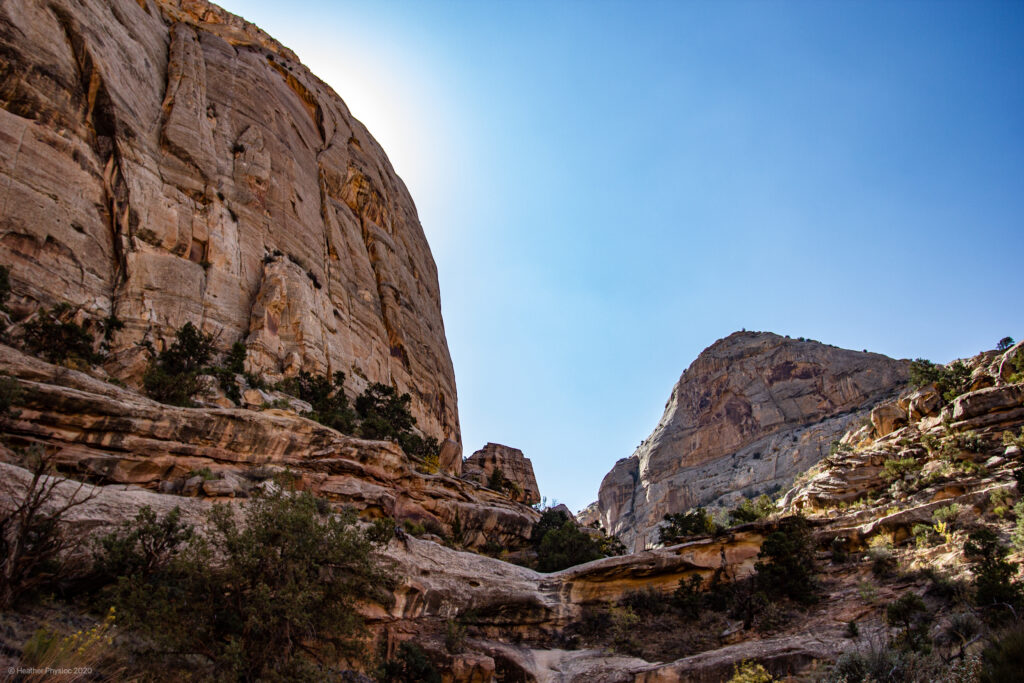 The miniature caves of tafoni honeycomb weathering. The flaky layers of rock and gritty texture and streaks of color on cliff faces. The hand-carved petroglyphs from Native American cultures past.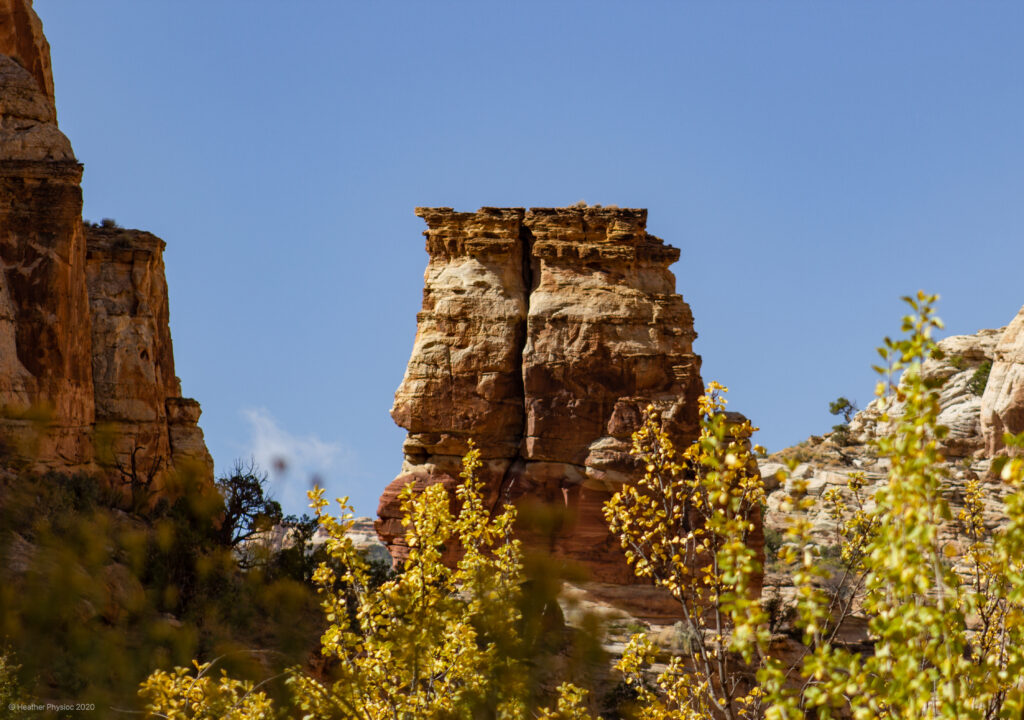 I hope to return to Capitol Reef National Park in the foreign planet of Utah soon. I want to see the Waterpocket Fold from afar. I want to see first-hand the ancient petrified wood, the grallatorial dinosaur tracks, the marine fossil beds, and the fossilized oyster reefs. Until then…