I have long hoped to string together a series of national parks to form a road trip. With the Covid pandemic still raging around the world, travel difficult and risky, and lots of time to daydream, I pieced together a three-week road trip that would take me to no less than nine national parks. My plan was amazing.
After going to great lengths to book it all, I got cold feet about the length of the trip. Missing my dog, having an unpredictable work schedule on the road, and the beginning of a major renovation on our house shortened it by a week, two states, and several national parks. I tempered my ambitions by focusing on Colorado and Utah, and just a handful of parks that made a nice loop.
After a brief stop-over in Stratton, Colorado to split the drive from Kansas City, I stayed in Blackhawk, Colorado in a gorgeous, modern cabin tucked away in the mountains on the outskirts of town. The couple downstairs had perfectly appointed this space with all the hygge mountain comforts I love. It had every convenience and comfort I needed, great design, and a killer loft bedroom that you climb up a ladder to get to.
The RMNP Timeline
Rocky Mountain National Park was to be the first national park on my roster. I got a very early start from Blackhawk. Up at 4:30 a.m., out the door by 5:00, cruising into Longs Peak entry by 6 a.m. like a champion.
Realized I was out of gas at 6:08 a.m. Made a mad dash for Highway 7 to get gas. Got all the way to Estes (with a near panic attack) before I found said gas at 7:20 a.m.
New plan – go in through Beaver Meadows entrance at 7:30 a.m. Panic when the ranger reminds me that my timed-entry ticket isn't until that afternoon; shows mercy when she realizes I've driven halfway across the country and have only one day to visit RMNP.
Bless you, park ranger.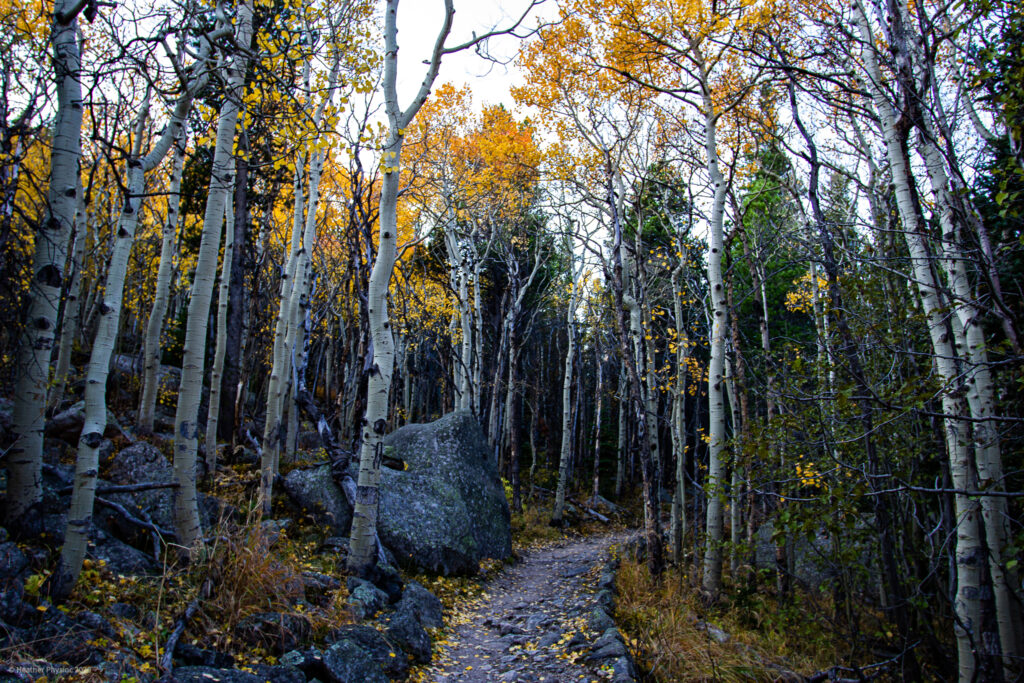 Hitting the Trail
With more than 415 square miles of land in Rocky Mountain National Park, I knew I'd see only the tiniest fraction of this massive space in one trip. The fall weather was flawless, and I couldn't wait to get started.
I wanted to get most of my trail miles in first thing, while the weather was coolest and I had fresh energy. I focused my early hikes on the Sprague, and Nymph Lake trails primarily. When in doubt, I always choose mountain lakes.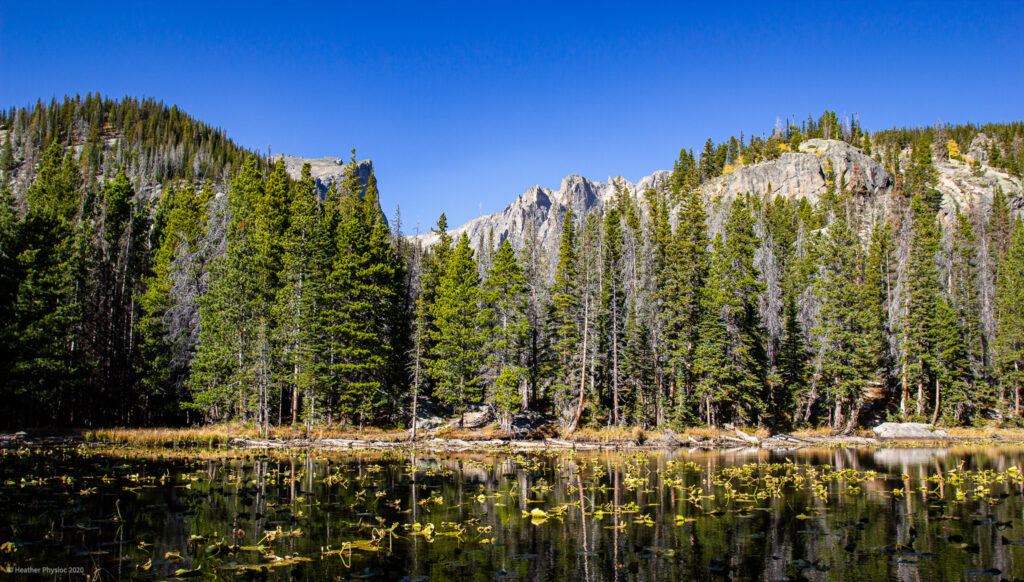 With some periodic detours, I had about 9 miles on my