Are virtual reality and augmented reality travel experiences poised to take over, or are they just a passing phase? Learn more about AR and VR innovation taking on the travel industry.
Christ the Redeemer stands 30 feet tall, jutting out of the granite Corcovado mountain in the Tijuca Forest National Park. Silhouetted against a warm, goldenrod sunrise being pushed out by the crystal clear, blue morning sky, Cristo overlooks the bustling city of Rio de Janeiro, arms outstretched as if to embrace the sleeping people of the city below. We are alone, and he towers over me as I move toward him. Even at a distance, it feels as if I could reach out and touch the soapstone tiles with my fingertips.
In reality, I am standing in the middle of my office in our technology lab, with a wearing an HTC Vive virtual reality headset and tethered to a machine, using handheld controllers to virtually fly to any destination on earth using the Google Earth VR experience. I select my destination, and I am immediately teleported to the location with breathtaking views from any angle I choose. I can float at eye level with Cristo Redentor at a distance, or I can zoom in to get up-close and personal with the steps climbing to the statue. I can see the statue in broad daylight, or I can tug the horizon to pull down the sun and create my own personal golden hour.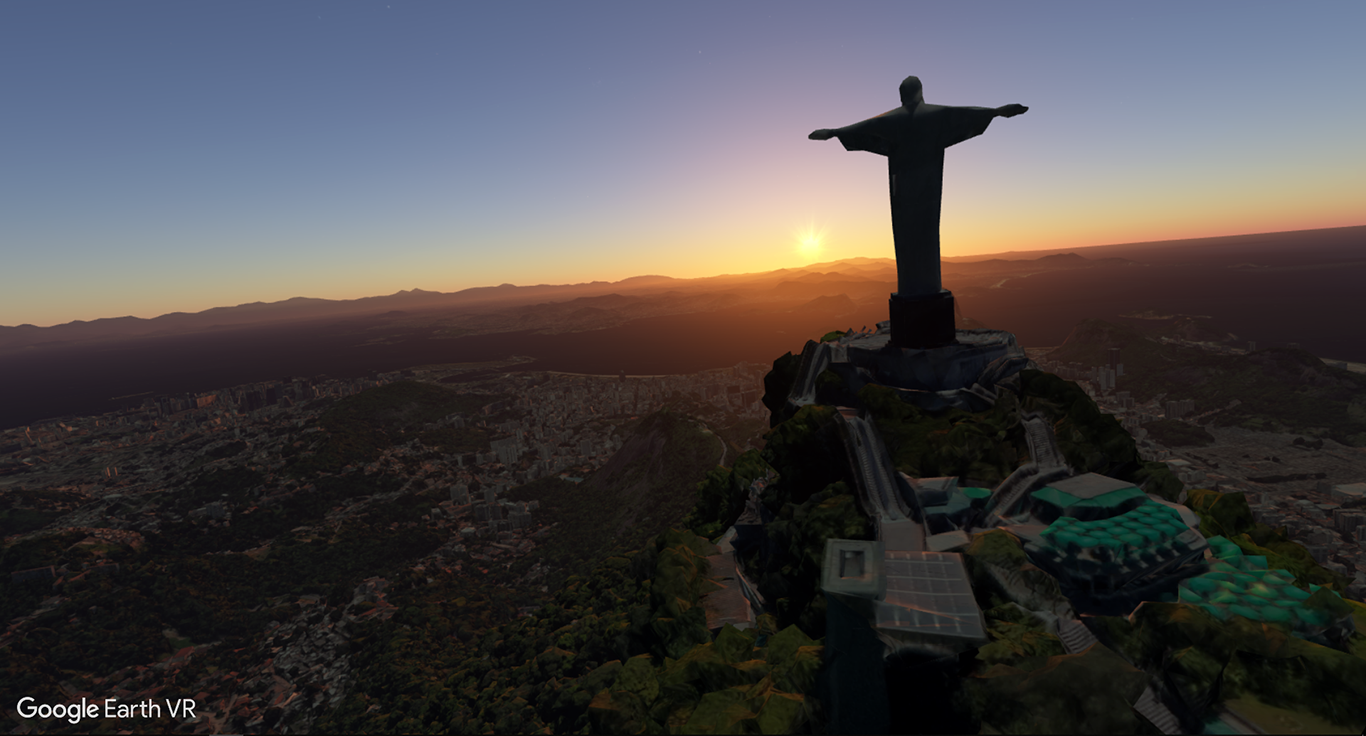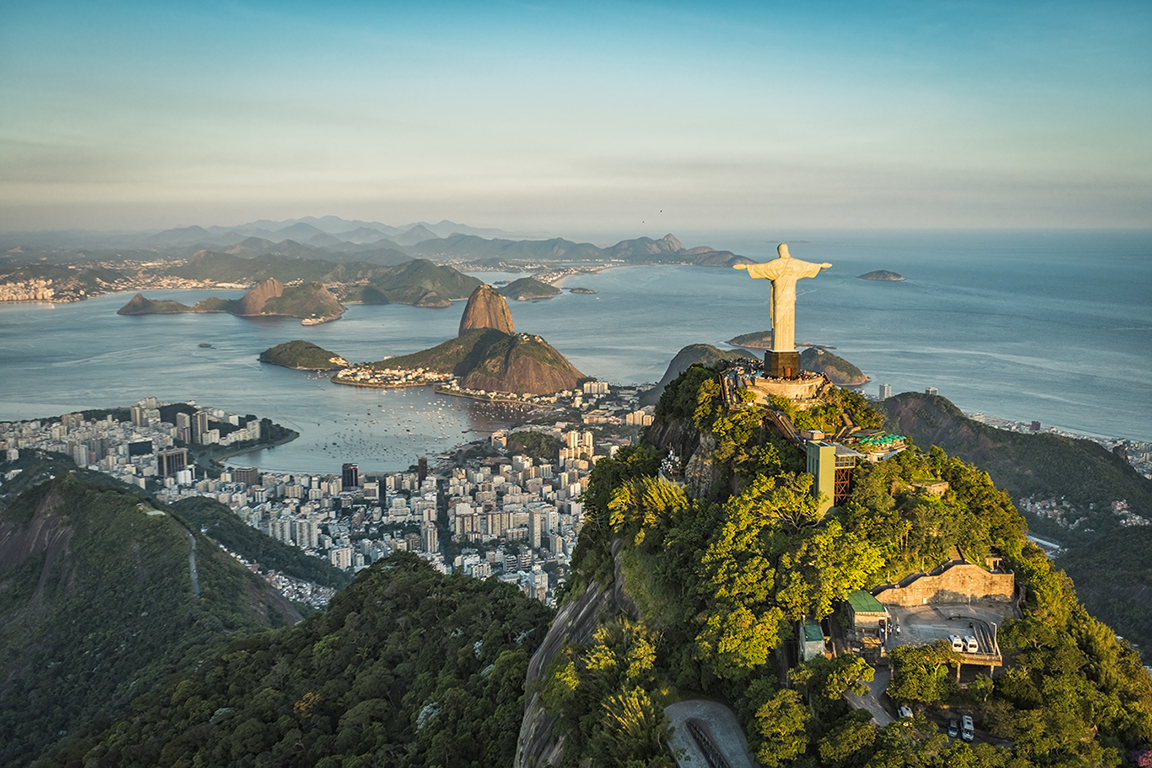 Blown away by the beautiful imagery in this strange gray area between reality and unreality, I was moved. I zipped around the world in seconds, sparking nostalgic memories of my childhood spending summers up on the westside of Albuquerque hiking around Sandia Peak, reminiscing on my honeymoon at Cinque Terre in Italy, and being inspired by all-new places I had never seen. I flew as far away from the earth to see the "pale blue dot" floating in our galaxy with the sun in the distance, and zoomed in as close as looking at the small house I grew up in.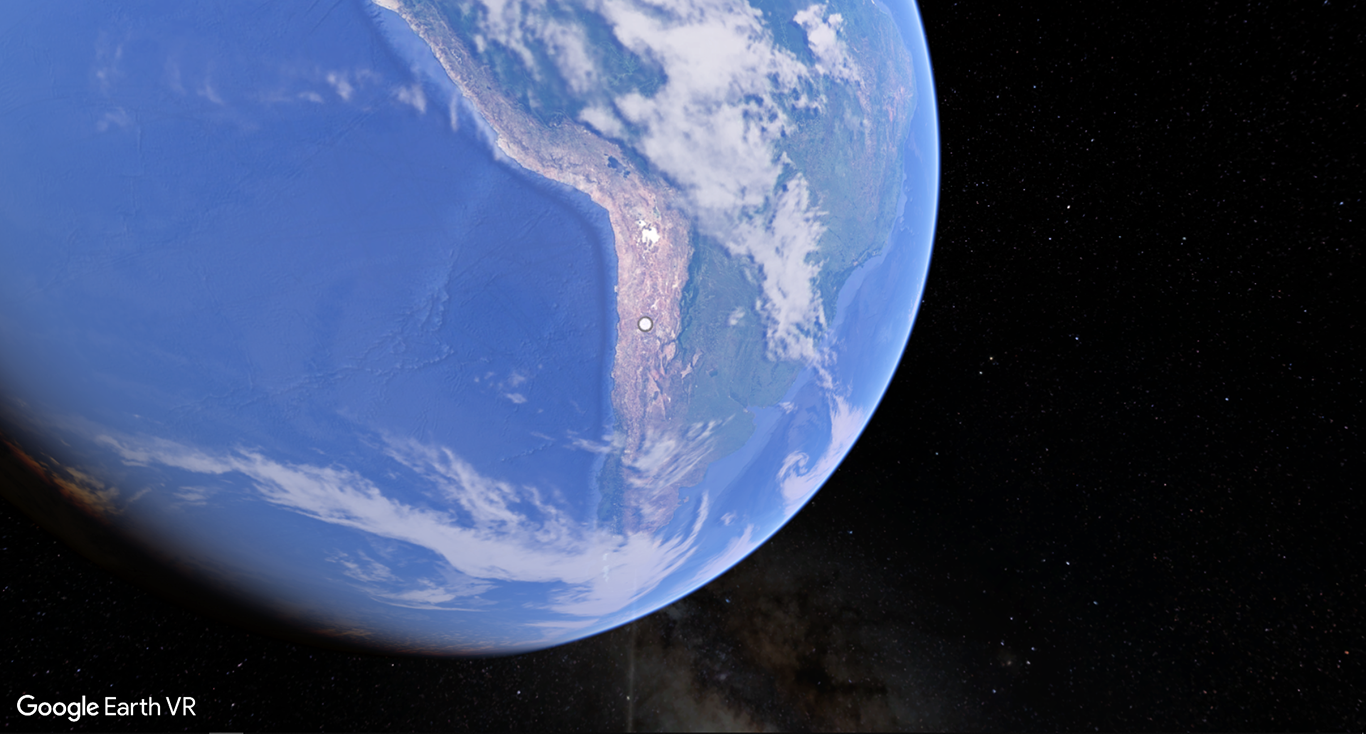 VR travel experiences like this are becoming more prolific as headset and VR content creation technology evolves. While much of the VR content being created originates in gaming, travel industry staples from airlines to all-inclusive resorts to destination marketing organizations (DMOs) are increasingly jumping at the opportunity to expose customers to immersive travel experiences through VR and AR technology.
Virtual reality vs. augmented reality – what's the difference?
Virtual reality is intended to be a completely immersive experience – it is experienced using a head-mounted display, which can include audio and video, and typically paired with handheld controllers.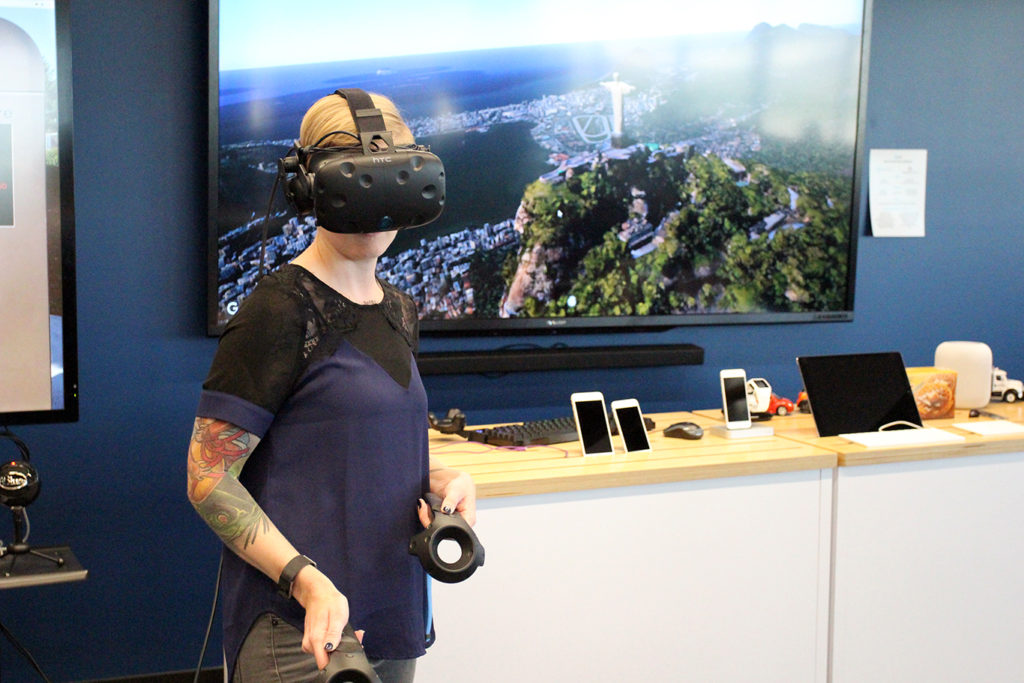 Virtual reality worlds can be entirely fictional or artificial creations. Top-of-the-line virtual reality setups can be costly, with headsets, controllers, and a powerful enough computer with lots of available space to consider. But virtual reality can be as accessible as your mobile phone with the purchase of a $15 Google Cardboard viewer that you can fold, or you can even build your own with some simple supplies and instructions provided by Google.
Augmented reality, on the other hand, is a blend of a virtual world and the real world, which overlays virtual objects on your real-world surroundings. Many augmented reality experiences may occur through a headset, but what makes augmented reality enticing and accessible is that all it takes to get started is your smartphone.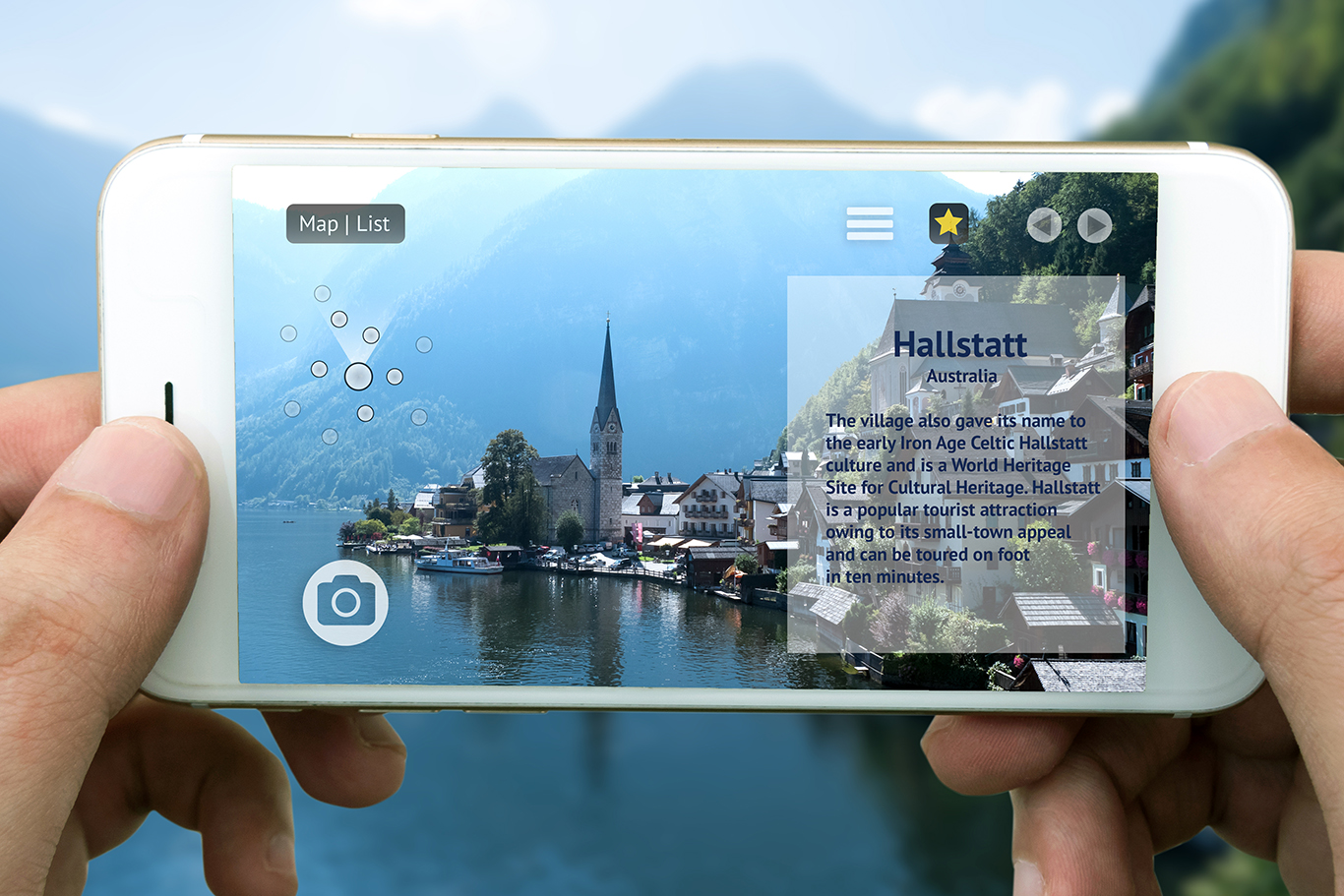 You may also hear the term "mixed reality," which is a form of augmented reality that places virtual objects visually within the real world, anchored within or relative to the positions of the objects in that environment, and you can interact with objects in both worlds.
Virtual reality and augmented reality experiences are created using technology like photogrammetry, which uses photography to map the distances between objects, 360-degree video that captures omnidirectional recordings, and digital cartography that compiles and formats data into virtual images.
The concept of virtual reality has existed for decades, with brief periods of heightened interest, then it tends to fade into the background again. Only this time, the advancements in virtual reality technology appear to have made VR more accessible and enticing to the masses. The trend may be here to stay if the industry can hold the public's interest while they continue to make the experiences more seamless, immersive and affordable.
Unlocking world travel through VR
The travel industry is just beginning to scratch the surface of possibilities for virtual reality. In fact, a report from Grand View Research, Inc. projects that the global VR market is expected to reach $48.5 billion USD by 2025, with interest across industries ranging from gaming to healthcare to travel. For comparison, industry analysis from Grand View Research, Inc. placed the global virtual reality market size at $960.9 million USD in 2016. That's 50x growth in a 10-year period.
The quantity of available of VR travel experiences is still relatively low, but the breadth of ideas is spreading. VR and AR bring all-new capabilities to the table for making purchase choices about an upcoming trip or planning what you will do when you arrive, but it also democratizes world travel for those who are not physically for financially able to travel.
Helping travel businesses sell smarter
For many travelers, transportation and destinations are a serious investment that require heavy budgeting and decision-making. It's not hard to find travel horror stories and deceptive advertising anywhere you look, so naturally brands have to overcome fear and skepticism with these large purchases.
Virtual reality and augmented reality experiences could be a powerful tool to lowering those barriers to purchase. It could be the difference between the selective and deceptive wide-angle lens photos that make the tiny vacation rental look more massive and luxurious than it really is, and a fully immersive 3D experience where you can walk around the property and see for yourself all it has to offer before booking.
Dan Taylor, Senior SEO Consultant and Account Director at SALT.agency in the UK, described a project for a travel resort client using Photo Sphere to create immersive VR environments that allowed potential customers to "look around" some of their offerings. Taylor says the client saw an increase in all behavior metrics for the pages the immersive content was on, that the company increased inquiries for that gap year.
"There are a large number of possibilities to influence the user journey and booking process," Taylor said. "At the moment landing pages use static imagery of hotel rooms, pools, restaurants and bars, but the technology is available for users to 'look around' through VR. It's already in use in other sectors, such as sports, were I can actually watch a football match from a 360 VR camera in a stadium rather than the traditional TV cameras. By allowing users to view more than just the static imagery, they can be influenced further with the experience, and this can increase engagement with the brand, website, and hopefully lead to more bookings."
Airlines, railcars and ships are using the technology to give potential customers a virtual preview of the seats or rooms they can purchase to enable more confident decision-making. Similarly, hotels and resorts are beginning to use VR to show customers their rooms and amenities prior to purchase.
"I see it serving two main functions – great content for users and user experience to further influence their decision making process, and good old link bait. If you're first to market with this type of content and create 'immersive' user experiences for travelers to 'try before they buy,' you're going to attract the attention of publishers from not only the travel industry, but wider afield as it's still relatively new and not mainstream."
Travel agencies such as Thomas Cook in the UK have also developed VR content that customers can experience at their locations, and they claim a triple-digit sales increase for New York City vacations.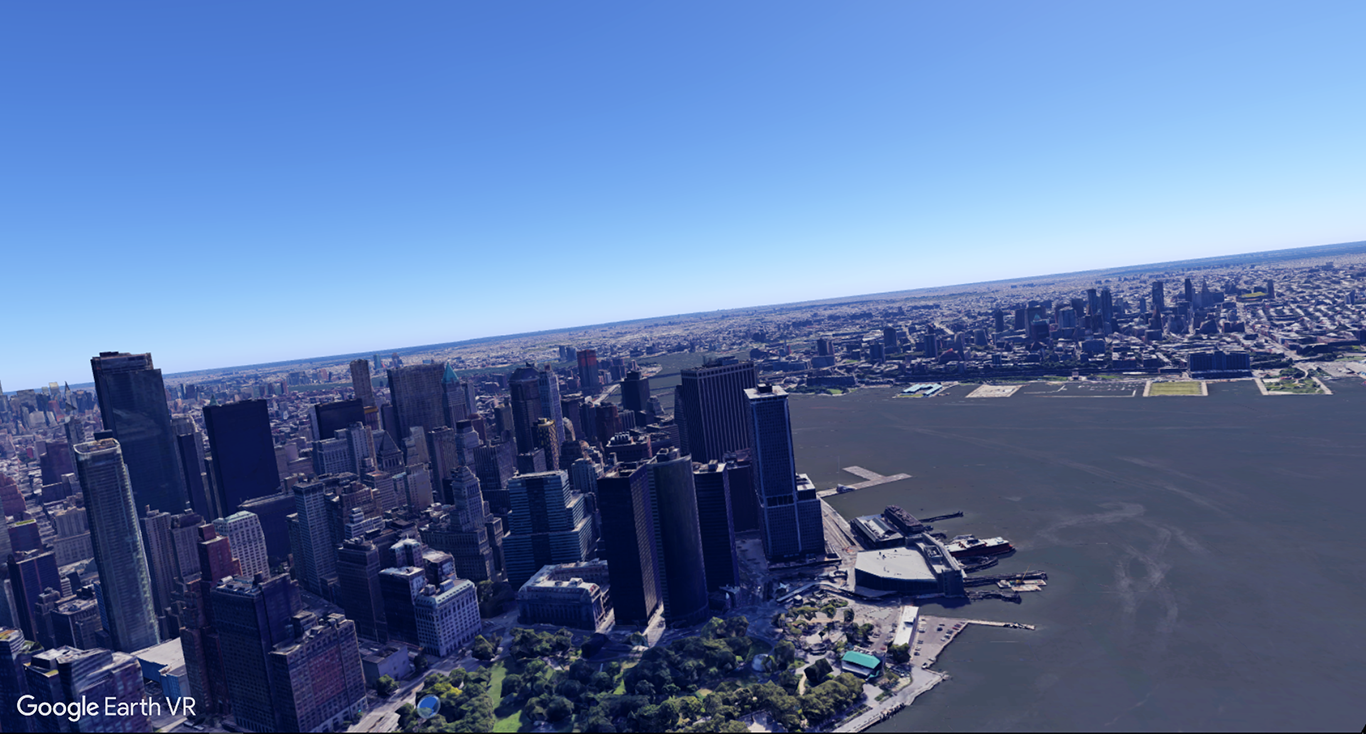 "I could see companies that coordinate excursions putting out this content," Matt Bell, creative technologist and virtual reality enthusiast, said. "When we went to Rome, one company drove us all over the place from the Catacombs to the Coliseum, and everywhere in between. I could see someone like that putting together content to sell their packages around Rome. Once you've booked airfare, hotel, that would be a much easier sell for them."
Experiences are also popping up in transportation, with airlines like KLM Royal Dutch Airlines providing VR headsets for in-flight entertainment for passengers to make their travel more enjoyable.
"Google Cardboard may not be the optimal VR experience, but it has a lower barrier to entry," VMLY&R Director of Innovation and Partnerships Jeff Danley said. "In-flight is a great idea for traveling internationally. If you want to check out some of the sites or excursions at your destination you might have planned – or don't have planned yet – grab the Cardboard out of the seat pocket in front of you and start checking out those experiences."
Visiting attractions from afar
VR can be used to explore attractions, venues, restaurants and conference centers to make planning for a future destination easier. For example, if I want to get a feel for Neuschwanstein Castle in southern Germany before a trip, I can turn to virtual reality to preview the destination.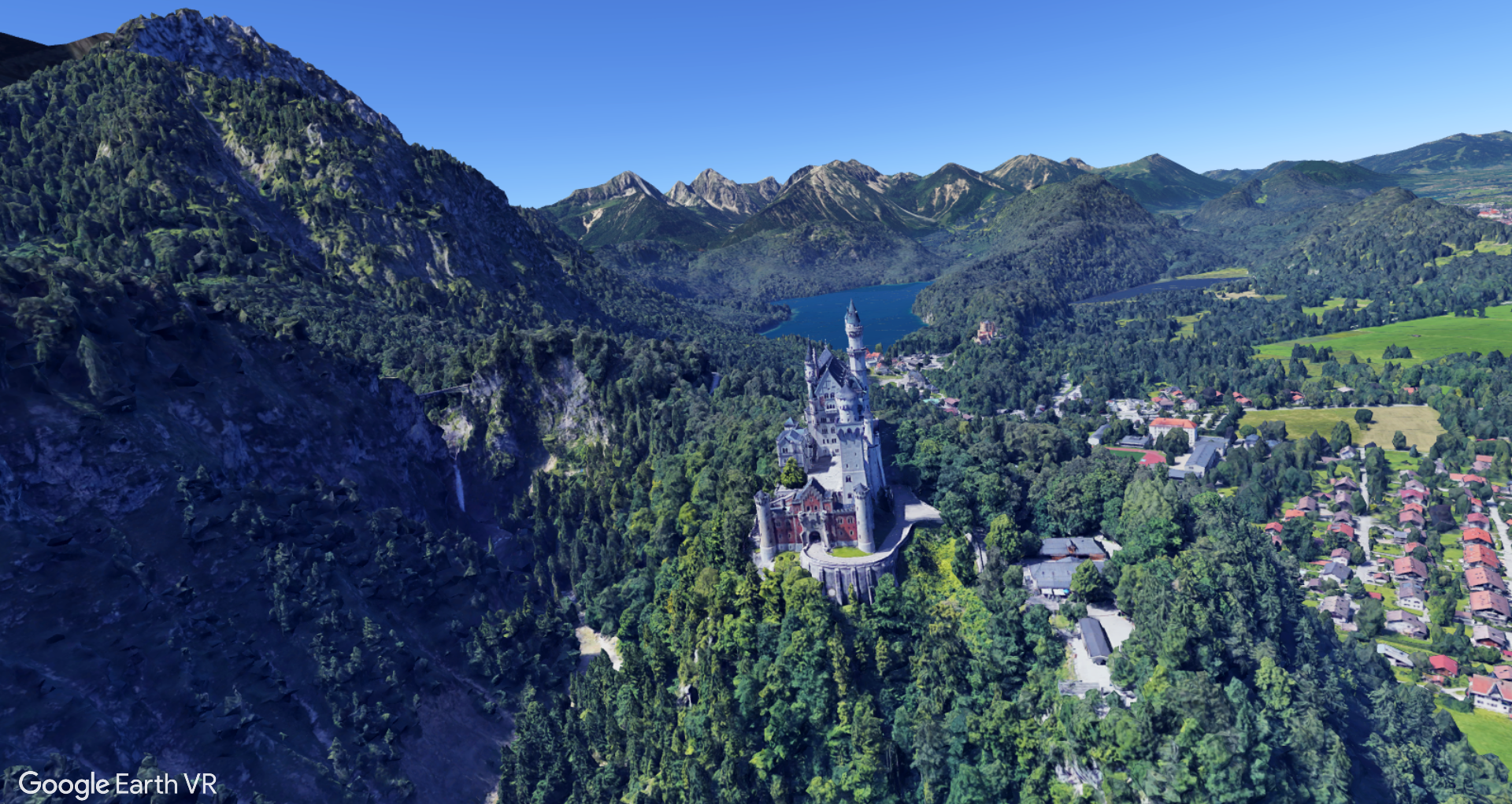 VR can be used to explore world renowned works of art hanging on museum walls from an entirely separate content, or AR can be used to augment visitors' museum experiences as they navigate the exhibits.
For the outdoors traveler, VR could be used to help inform hike route planning or campsite selection for backpacking trips. The application possibilities are virtually endless.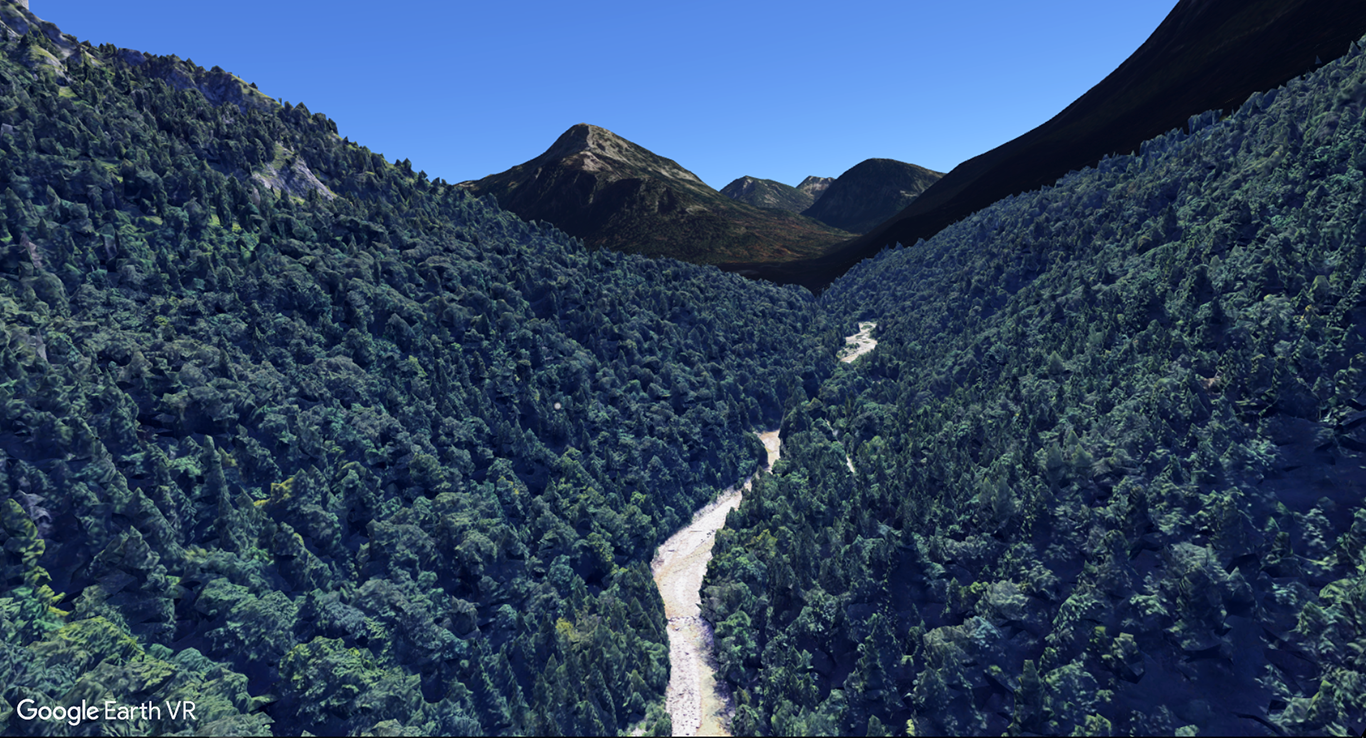 Seeing unexplored destinations
One of the most compelling applications of virtual reality is the ability to explore inhospitable destinations where no human is likely to ever set foot.
Imagine seeing up close what the Mars rover Opportunity (RIP) sees as it rolls across the faraway planet or is encircled in a Martian dust storm.
Envision seeing more than Jacques Cousteau himself witnessed, standing on a shipwreck on the seafloor when a massive whale or a giant squid swim just inches from your outstretched arm, or being surrounded by a bloom of glowing jellyfish gently pulsing through the ocean basin current.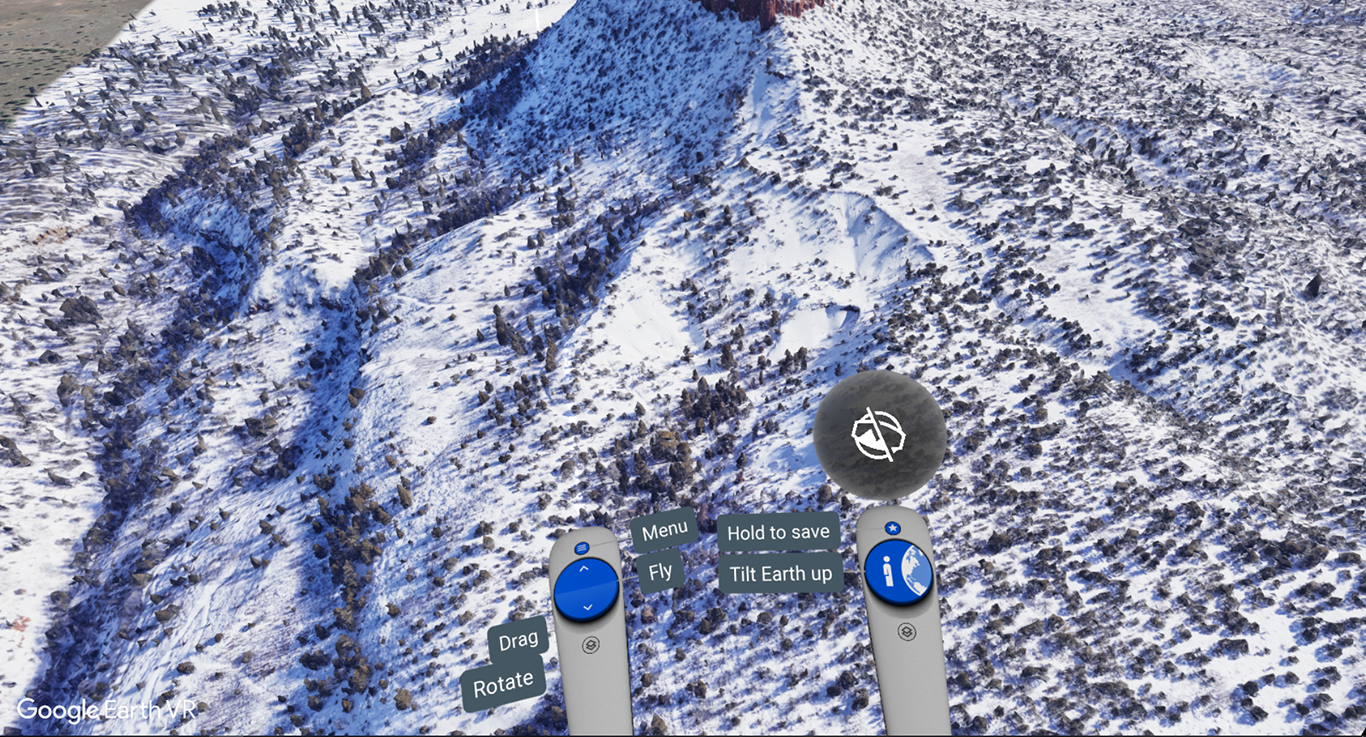 Some destinations around the world are also heavily restricted to preserve natural landscapes from human impact, such as Russia's stunningly beautiful Putoransky Zapovednik nature preserve in Central Siberia near the Arctic Circle.
But virtual reality allows us to reach the unreachable.
Creating all-new accessibility
For individuals who are aging or have mobility issues that prevent or limit travel, VR or AR can give unprecedented access to people with medical concerns, financial limitations, or other barriers to engage with the broader world. Imagine providing someone with a wheelchair access to harder-to-reach parts of sites like the Secret Annex of the Anne Frank House in Amsterdam, which Oculus Rift and Force Field VR did in 2018.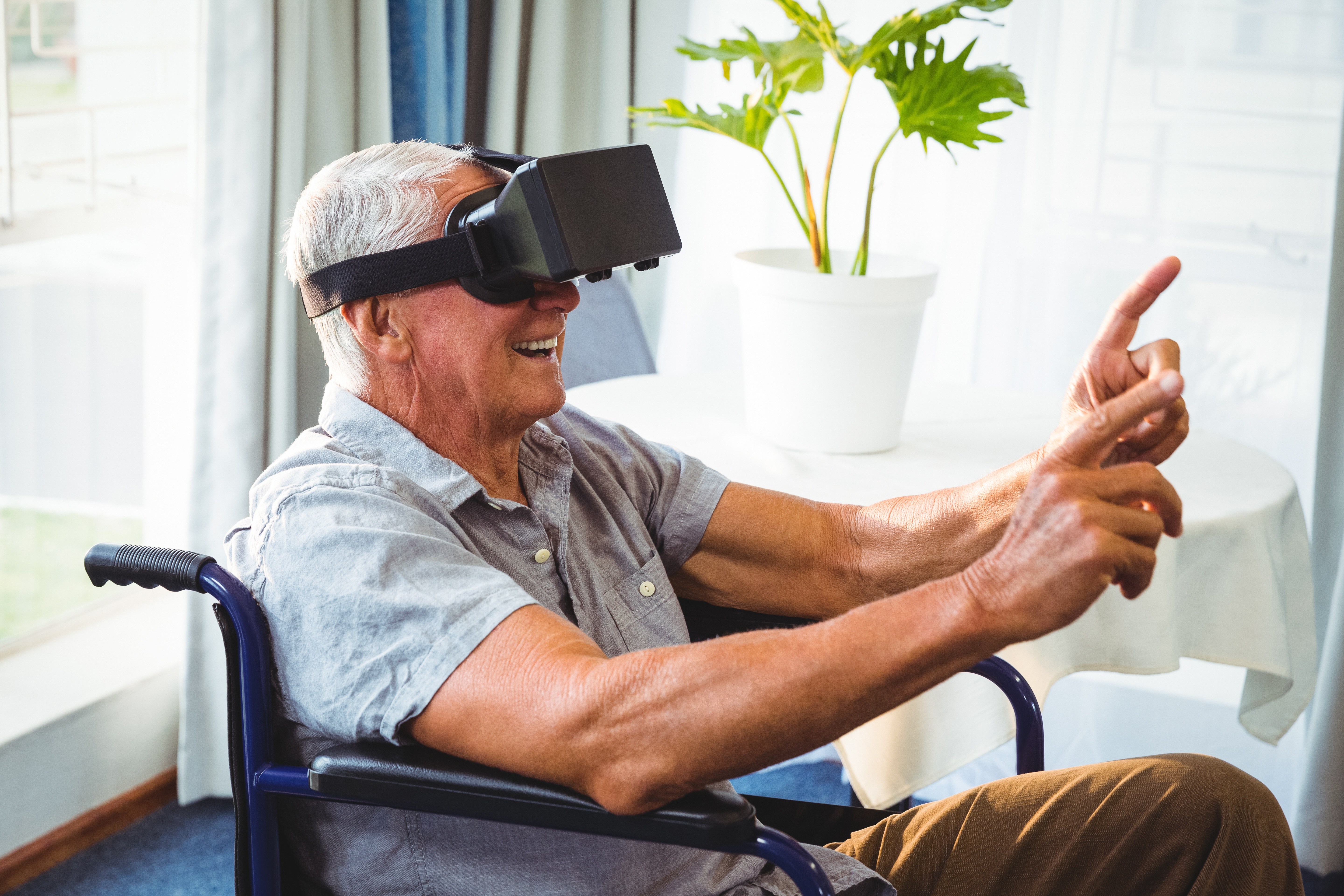 The technology could also have humanitarian implications, allowing people to observe remotely the impact of conflicts or natural disasters, and the challenges of a people, in order to provide appropriate aid and monitor local conditions.
There are many types of VR content to consume
There is a spectrum of VR content travel enthusiasts can consume. It ranges from 360-degree photos and videos, which are easily accessible across a number of well-known platforms like YouTube 360 and Facebook 360. This content is captured using special 360-degree cameras with simple point-and-shoot usability, and even the average traveler can create user-generated content relatively affordably. While it would lack the immersion of full VR experiences with sound, it can still offer interesting perspectives to content consumers.
Brands with budgets to burn, however, would likely invest in more resource-intensive projects to create higher-quality VR content. For example, Google Earth VR is a blend of a heavily produced CG experience based on their vast stores of satellite and aerial imagery, Google Street View images, and some 360-degree photo content from their street team of supporters called Local Guides.
"TheBlu underwater experience [by Wevr] was all produced, which is a relatively new area," Bell, whose most recent job title is Resident Mad Scientist, said. "It's the same flow as building a video game. Real-time rendering game engines like Unity or Unreal Engine are the tools you use to put together an application that can display VR content. They use a little scripting to release the jellyfish, then make the giant turtles come by – it's drawn from the gaming industry, particularly cutscenes and game cinematics. It's also drawn from Hollywood-like productions using tool sets from those spaces."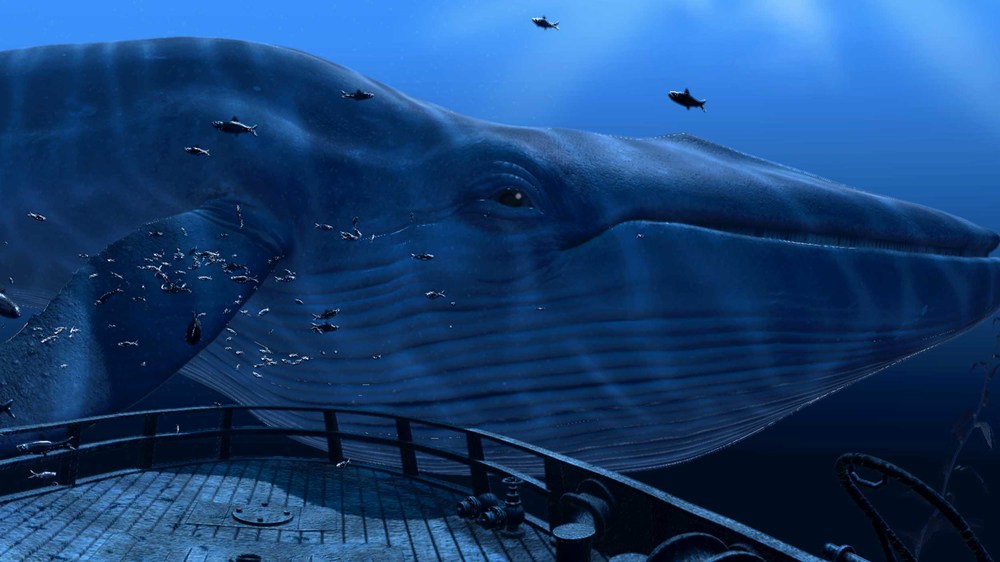 Then, Bell added, there's WebVR – an emerging technology that uses HTML and JavaScript that developers commonly know to create web pages specifically designed to allow you to consume VR content within your web browser.
"The platform is less mature," Bell said. "It's currently more difficult to produce high-end stuff in there because there is not the same range of tools [as other VR content creation technology]. It just hasn't reached the same fidelity yet."
How to get access to VR and AR experiences today
The most immersive travel experiences are available on mid- to high-end virtual reality headsets, such as the Oculus Rift + Touch, HTC VIVE, and Samsung Gear VR, which all have interactive components. But for simple 360 video, the content can be viewed without a headset, but the content can be consumed passively easily with a simple, low-cost headset like Google Cardboard or Destek, where you insert your phone to view the content. Also fresh to market is the Oculus Go, an entirely untethered VR headset with no phone required.
"Gaming is the main area where content is available," Bell said. "Adoption is steadily increasing, but it's a question of hardware costs. You put [the cost of the headset] on top of the $700 for the device, $800 for the computer, and right now it takes it out of the generic consumer market. Some high-end gamers get really into it – I've been surprised at how many have it – but it's expensive. When it comes to businesses, making destination VR at a conference or a travel agency, $2,000 to get a setup isn't that notable. But for a consumer it is very notable."
Danley posits that a VR system is more of a gaming console alternative at this point, unless you consider a PlayStation VR accessory that connects to your Sony Playstation system. Otherwise, most VR systems are not ready for prime time with the average consumer.
"I think the hype will fizzle a bit, but it will continue chugging away until some critical mass is reached when people realize what they can use it for and it makes sense to drop money on it and have it," Bell said.
Not ready to invest in the gear? You may be able to find a local mall, tech firm, travel agency, or gaming space that offers the experiences. VR arcades and other gaming spaces are beginning to appear in China, the U.S., and other cities across around the world – including one in my hometown of Kansas City, called FlipSwitch, that promises free-roaming multiplayer virtual reality experiences in a 7,000-square-foot gaming space.
Limitations of VR and AR in travel
Screenshots and online videos will never do the VR experience justice – the way your eyes and brain absorb the information is truly immersive. But while the prospect of VR and AR for the travel industry is undoubtedly cool, it is not without its limitations.
Among them, the technical and cost hurdles to overcome, the ability to create great detail in close-up scenes without distortion, the need to be tethered to machines with most advanced headsets, and clunky search functionality.
Close-up quality
"With photogrammetry, they fly over with satellites and planes and take a ton of pictures, then use algorithms to combine that and produce 3D models," Bell said. "It works well from a distance, but when you get down to the ground it gets muddy, polygonal, with no sharp corners, and the textures are funny."
In fact, it looks like a post-apocalyptic dystopian wasteland up close. Hovering over the New York Bay in Google Earth VR looks incredible as you face down Lower Manhattan's skyscrapers where the Hudson and East Rivers split. But as you zoom in closer to the ground, it appears as if business banners are peeling off of the buildings, that cars are sinking into the streets, and that the city is reduced to crumbling stone and rust.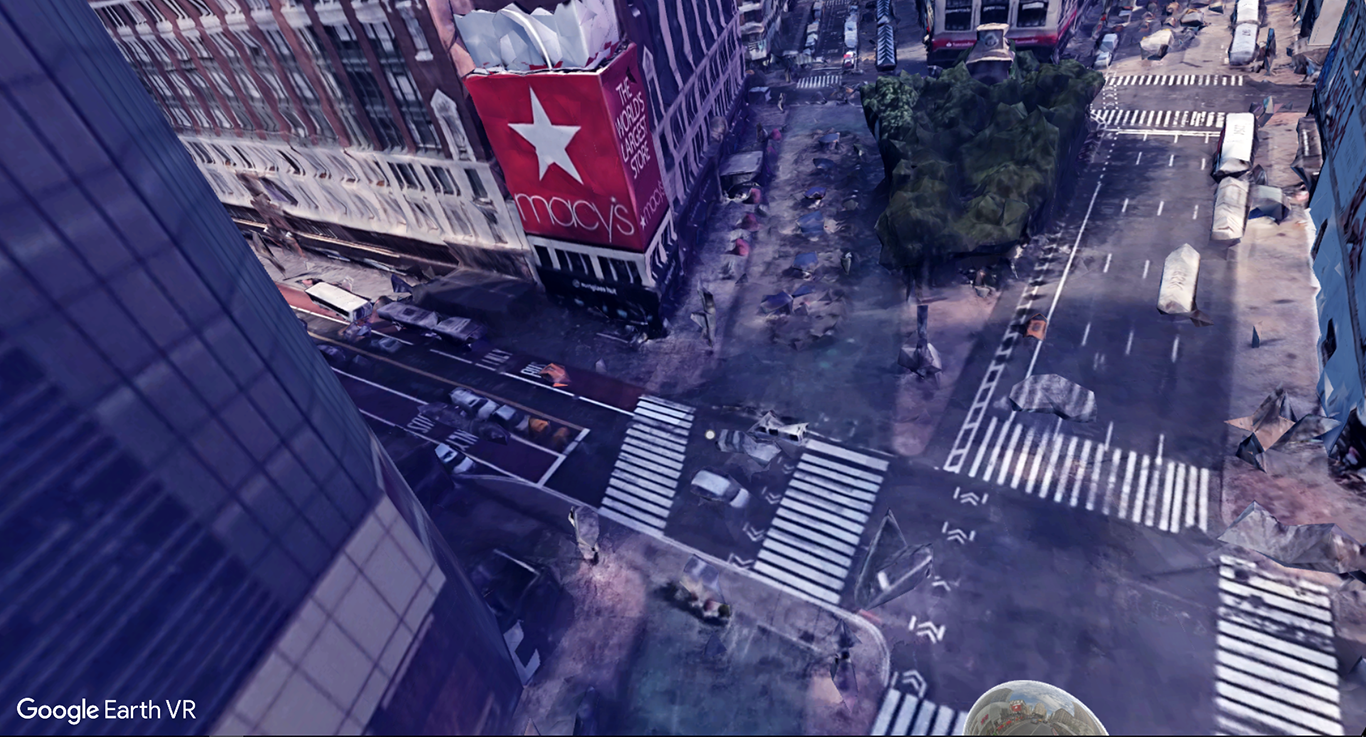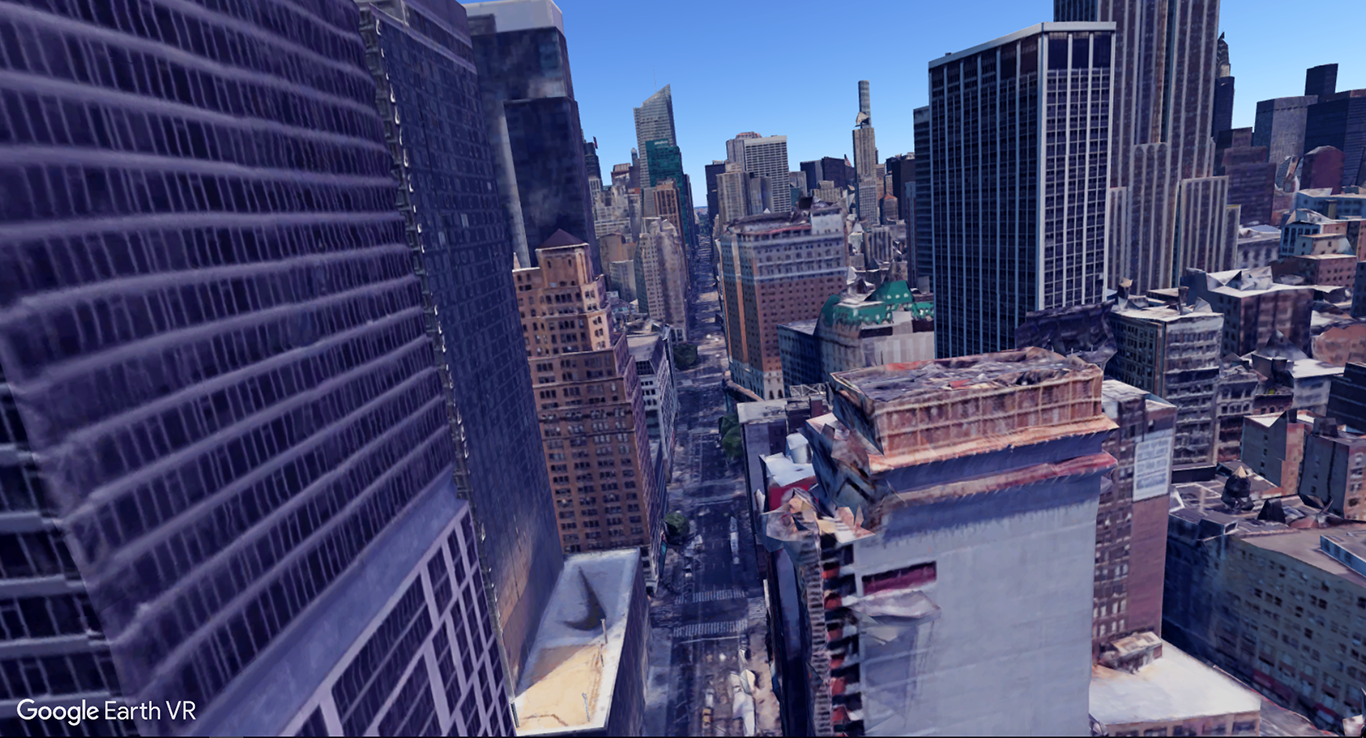 "With dense metro areas and cities like New York and Los Angeles, the content is more produced, with higher-end graphics in those areas, whereas Wyoming may simply be satellite imagery," Danley said. "So it looks more like Minecraft."
As more imagery is compiled and the product continues to evolve, Google will likely steadily improve on the volume and quality of content in these less accessible areas.
Motion sickness, vertigo and other latency issues
The VR and AR industry has come a long way since its early days where quality, movement and latency made the experiences jarring or even nauseating. Those who are susceptible to motion sickness or vertigo often found themselves struggling to use the headsets comfortably. Let's face it, people aren't going to pop a Dramamine and gnaw on some ginger just to put on a VR headset.
But improving head-tracking and display technology makes it easier for the human brain to believe it's looking at a world that completely surrounds them no matter where they look, and controller-to-screen latency is improving. VR designers are also testing things like increasing the video frame rate, adding visual "anchors" like a nose, arms or legs to ground the user in the scene, and adding gesture-tracking that is not necessarily dependent on handheld controllers.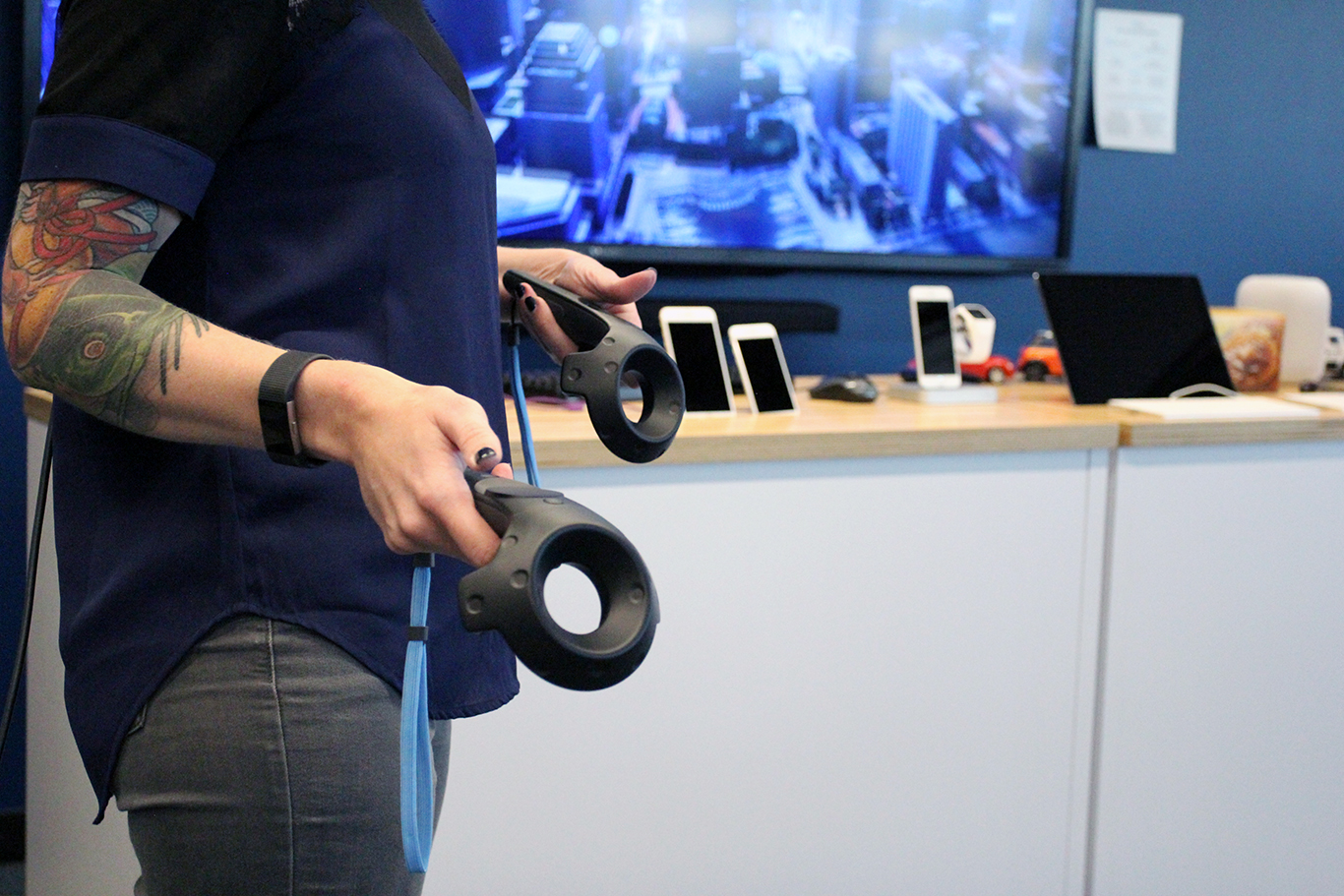 Content availability
The availability of rich, high-quality travel content for VR and AR experiences could stymie the growth of this sector. Obstacles range from complexity to cost.
"I see so much potential in it that I really want it to go somewhere," Bell said, "But it has to have utility and things in that make it a useful product before people latch onto it. Those sorts of tools will be a bit longer in coming. It's always chicken-and-egg problem with new tech. People don't want to produce content because no one has it, and vice versa."
So continues the cycle of a few, select early adopters investing the time and money to create new content experiences in an uncertain space vs. the wait-and-seers who hesitate to dive in until they have reason to believe the value is there.
"I think we'll see more adoption when we get larger game titles on VR, like Fortnite and Call of Duty," Danley said. "The two industries that drive the most adoption of tech are gaming and pornography."
"I like Sony's approach with integrating VR into the PlayStation because they'll have that captive audience of gamers and they can get people used to experience of putting on headset and running around playing games," Danley continued. "As other experiences pop up, whether travel-related or educational or something else, I think you'll start to see more adoption at that point. It helps solve the chicken-and-egg – if more people will have VR sets at home, then more content will come out."
Taylor believes that augmented reality and virtual reality technology is worth the investment for consumers and travel companies alike, but that the technologies are still at the 'new tech' price point.
"As per the law of consumer electronics – the price point always comes down. Once it hits that 'acceptable level' for the bulk of the market, I think more people will use it – especially travel bloggers, etc.," Taylor said. "I don't think travel companies can afford to be in a position to be behind the market on this as when these people go looking. They'll demand content to consume, and if you're there – you've got one hell of an advantage."
Searchability
One of the early complaints about Google Earth VR was the ability to search within the experience for certain locations, though by the time I tested the platform this had been added. That said, I found myself craving a voice search-and-command function so I didn't need to manually type in my desired destination using the handheld controllers.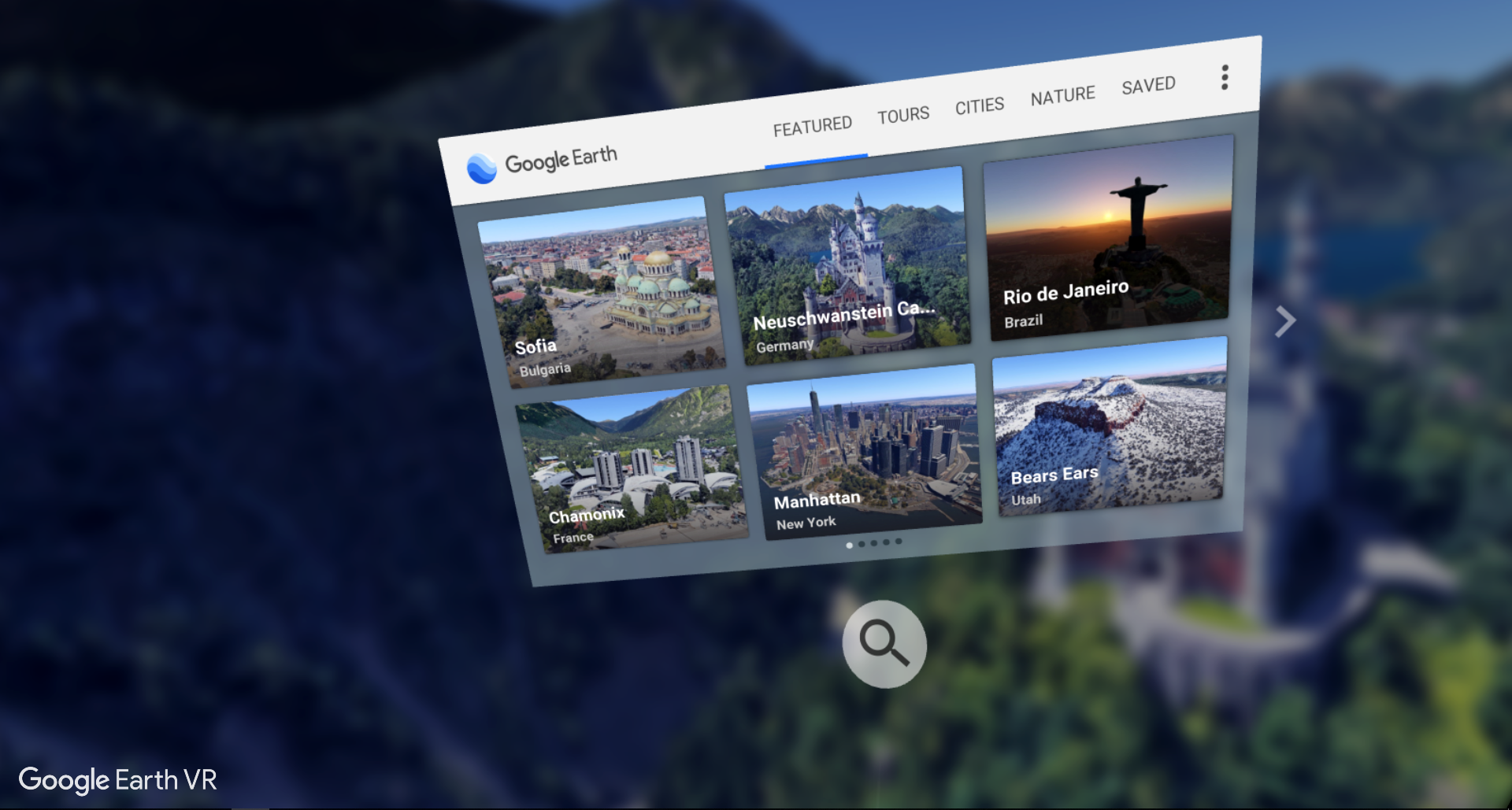 For gamers, using controllers to spell may be second nature, but for the average non-gaming consumer, it's irritating and disruptive. In order for VR to truly take off and increase adoption by casual users, VR producers will need to continue lowering barriers to entry and usability. And for the average person, nothing comes more natural than speaking. Voice search seems like a no-brainer next evolution of the technology.
Are VR and AR good substitutes for real travel?
For businesses, AR and VR can help cut back on travel costs and make telecommuting more engaging and productive.
For those who can't travel, VR and AR offer new hope to continue experiencing the world and engaging with different cultures and places, no longer bound by the limitations of their bodies. For those who cannot go out into the world, it makes the world more accessible to them.
For travel companies, the technology can provide complementary tools to enhance the future travel experiences of customers. But for leisure travel itself, most argue that VR and AR are not adequate substitutes for the real thing.
Travel in reality is a multi-sensory experience. You can see the shimmering northern lights dancing above your head in the sky from a glass igloo in Finland surrounded by cold, fresh snow. You can taste the rich, buttery, satisfying cream sauce, fresh green basil, and razor-thin shaved sun-dried tomatoes with the mouthfeel of the tightly wound gemelli pasta with a French bulldog at your feet at a hole-in-the-wall alley restaurant in Rome. You can feel the gravelly dirt crunching beneath your feet and the thin, cool air pulled into your lungs at altitude as you trudge, one foot in front of the other, above the tree line to the peak of a mountain.
For these experiences, virtual reality and augmented reality technologies are not there yet – and likely won't be for the foreseeable future.
Note: Links to Amazon products in this post may be affiliate links. Purchasing items from Amazon after clicking this link yields a small amount of affiliate revenue that helps support my ability to create this content.