This Summit County, Colorado camping and hiking trip seemed like it had all the odds stacked against it from day one. It's been more than a year in the making with our friends Lori and Ronnie.
Last year, we had to cancel when our dog fell ill. This year, our friends nearly had to cancel, too. We got a later start than planned, forgot a bunch of things, had car trouble when we got to the destination and had to take it to the auto shop and rent a car unexpectedly, and winds from 40 to 50 miles per hour on the day we were supposed to hike some 14ers. Nothing was going according to plan for something that should've been a straightforward long weekend camping trip.
But we made it. And we camped. And we hiked. And we ate. And we had a wonderful time laughing around the campfire with our friends in beautiful Colorado.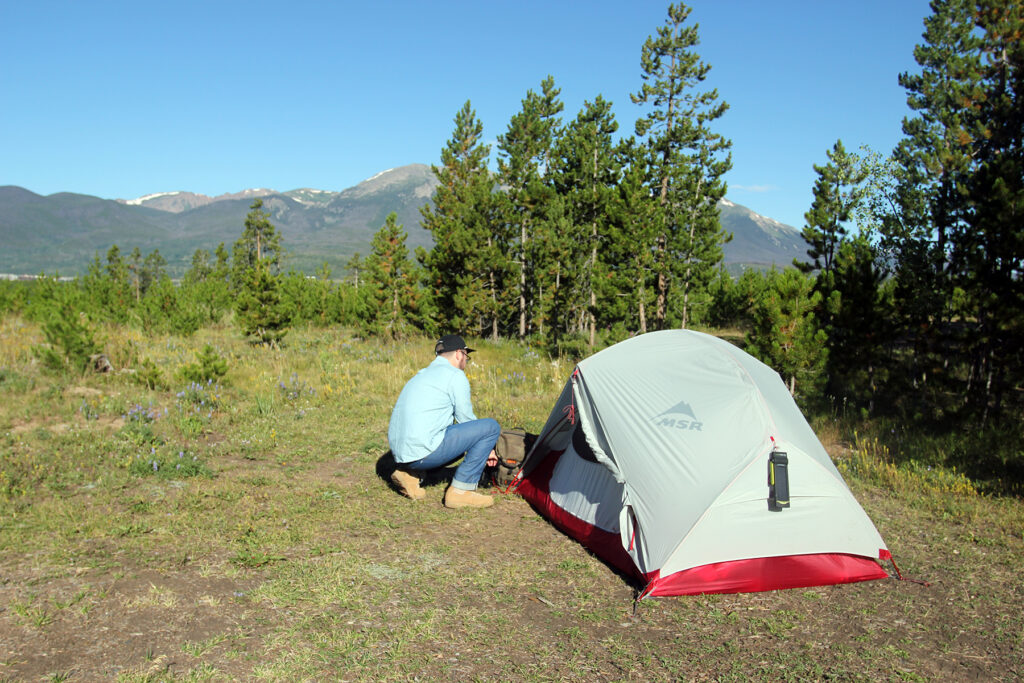 We set up camp at the popular Prospector Campground, against a backdrop of Buffalo Mountain and Red Peak towering over the Dillon Reservoir. The small town was nestled at the foot of the mountains.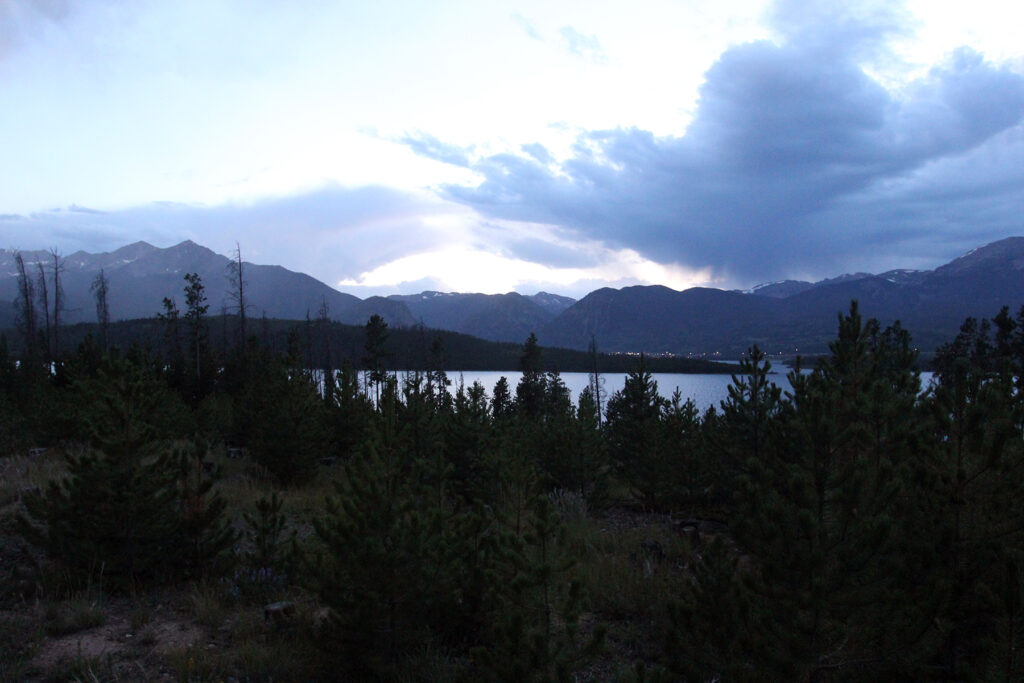 On our first full day, we set out to hike the Herman Gulch Trail to Herman Lake. This is an out-and-back hike just over six miles round trip, the highlight of which is an alpine lake at the end of the trail. It's part of the Continental Divide National Scenic Trail in the Arapaho National Forest area.
I absolutely adored every minute of this hike, and left on a high. It was exactly the right distance, difficulty, and variety of scenery for me.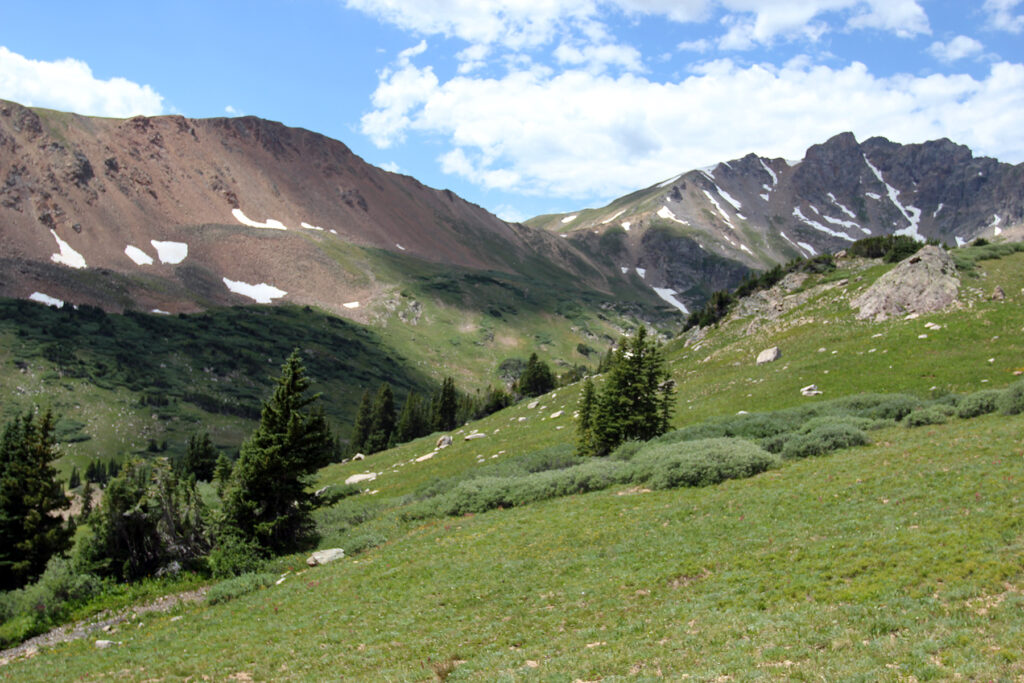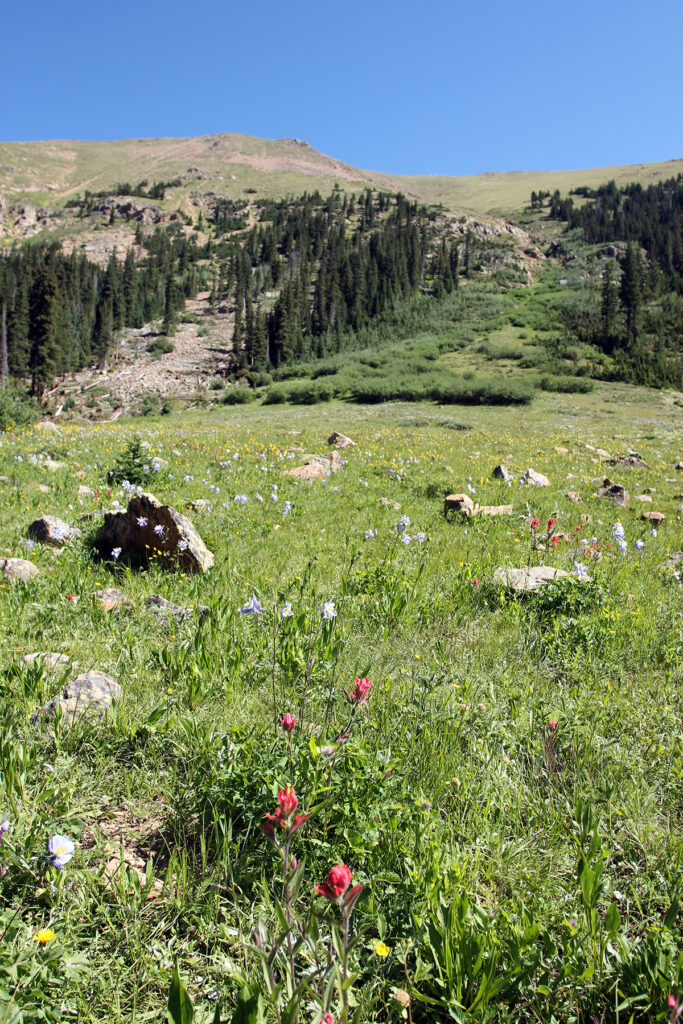 It was filled with colorful summer sub-alpine wildflowers, open meadows, mountain views and babbling streams. It was a great workout, especially in the steep first mile.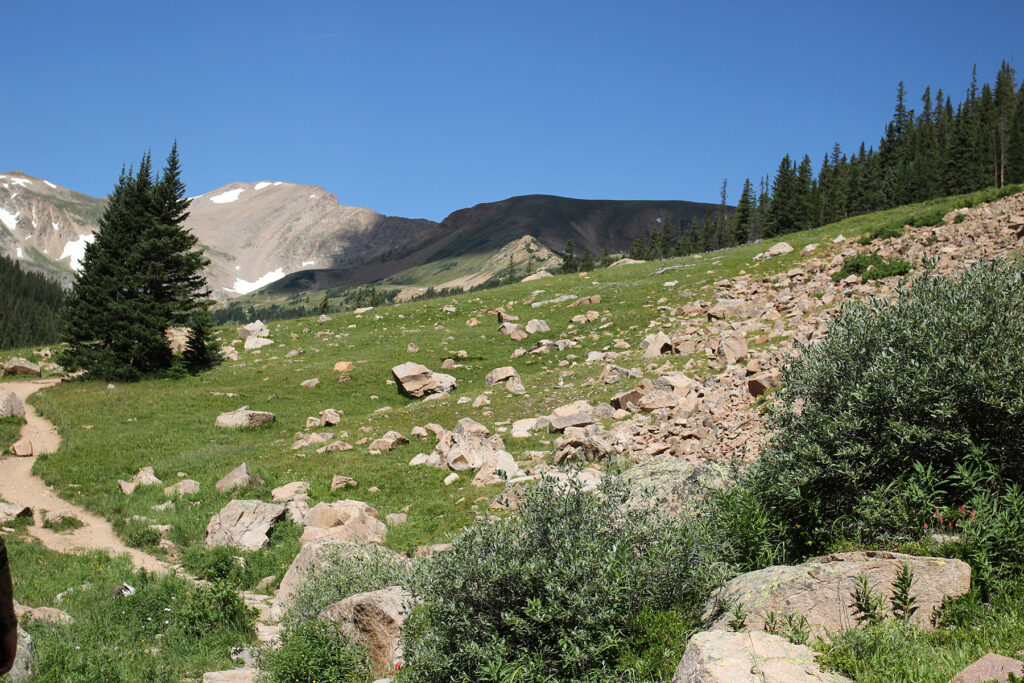 The hike begins at about 10,400 feet in elevation, and ends at about 12,000 feet at Herman Lake. Underfoot ranged from dry, rocky trail, to knotty tangles of roots, to miniature creek crossings.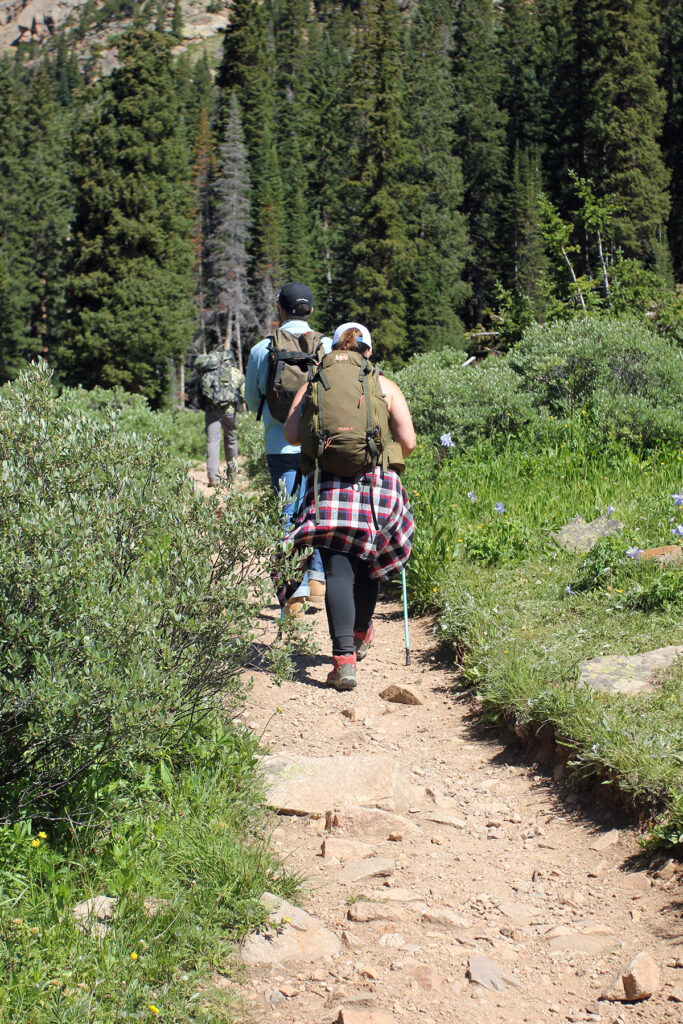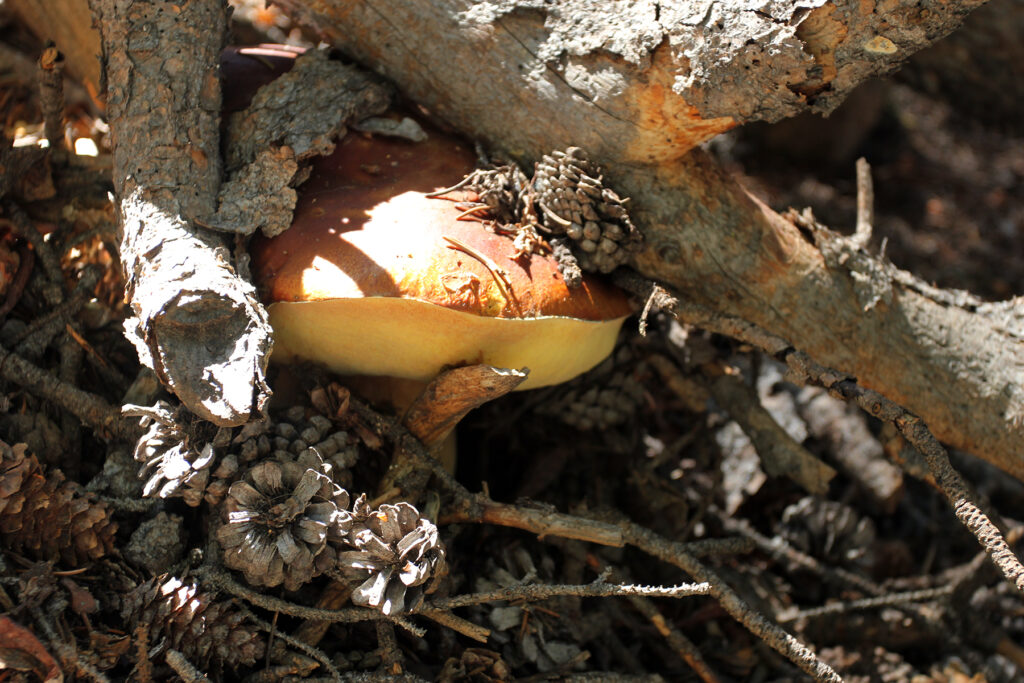 It was stunningly beautiful with varied terrain and scenery for the entire duration. The crystal clear alpine lake was a lovely pay-off for the work we put into the hike.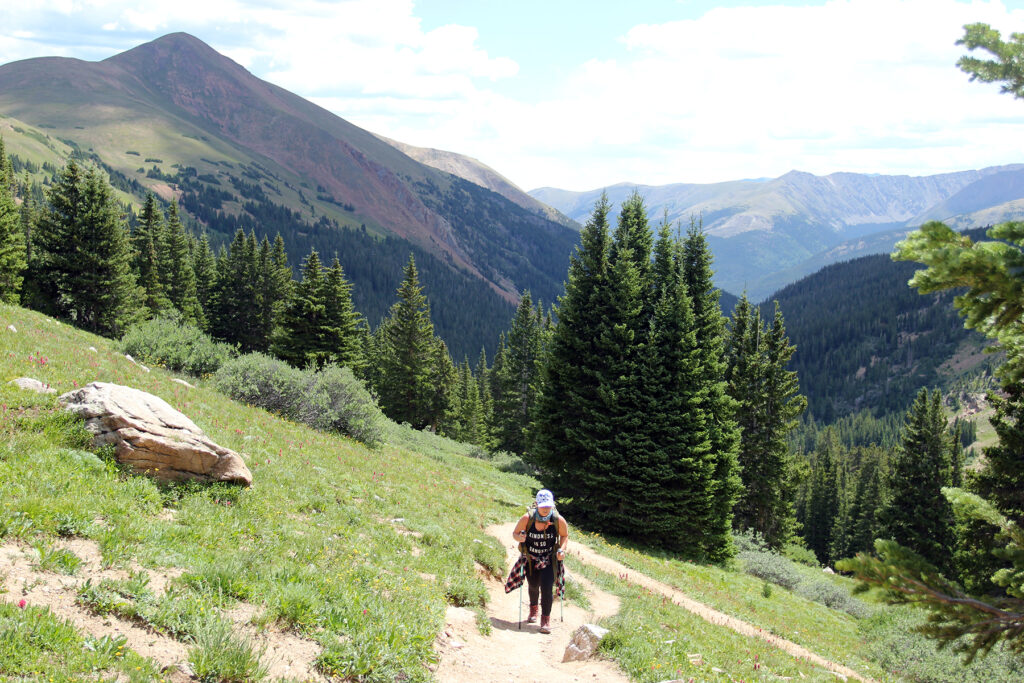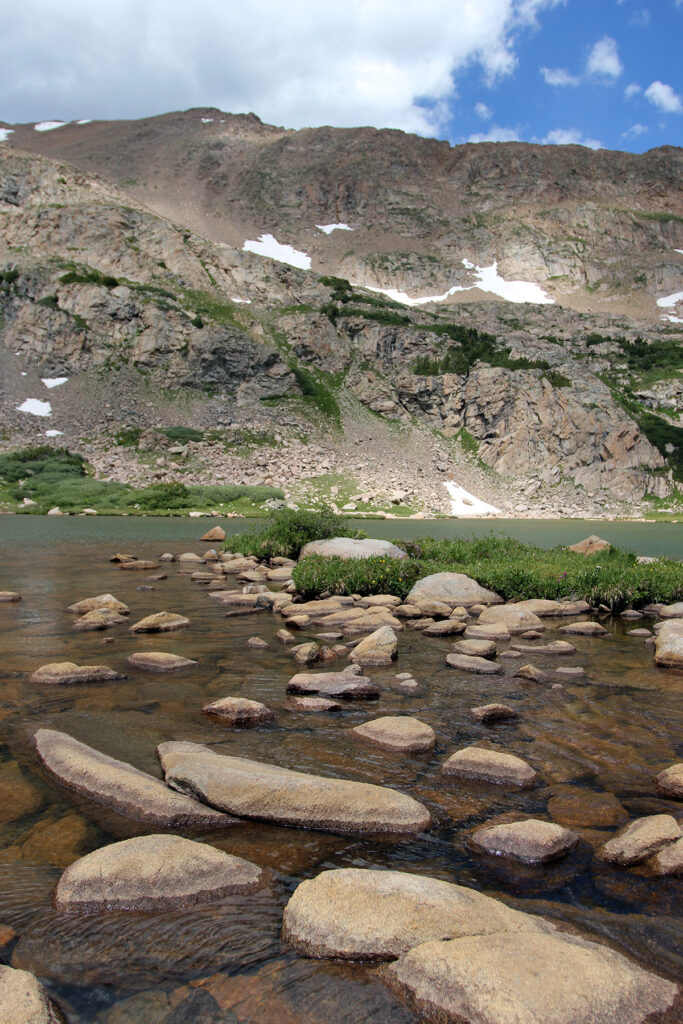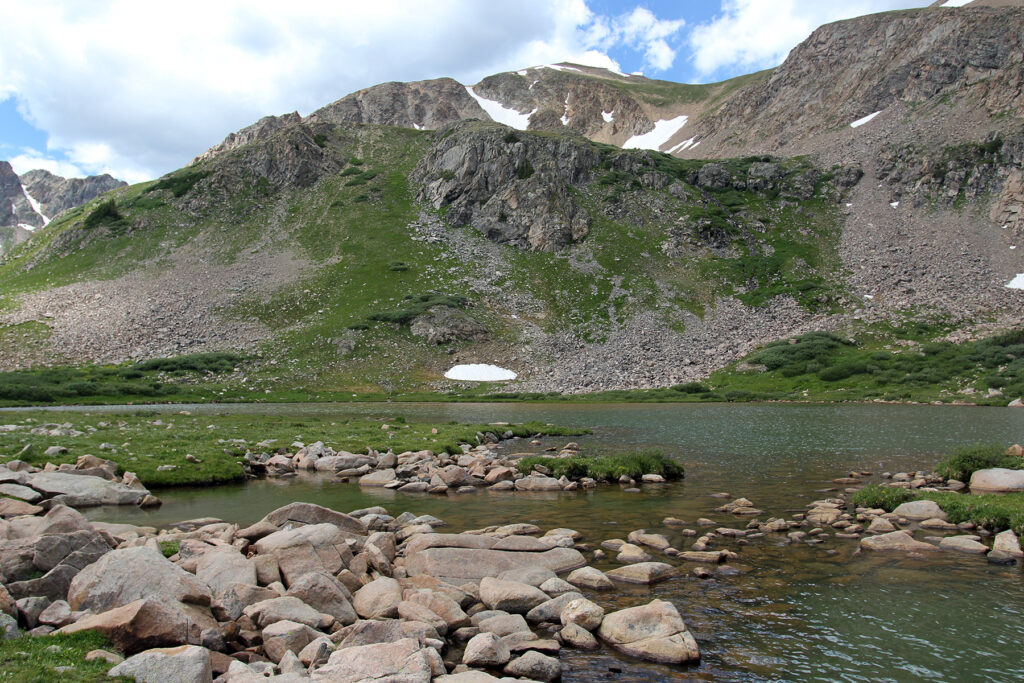 We relaxed on the rocks and chatted with other hikers, until the wind picked up and we began to make our way back down the mountain.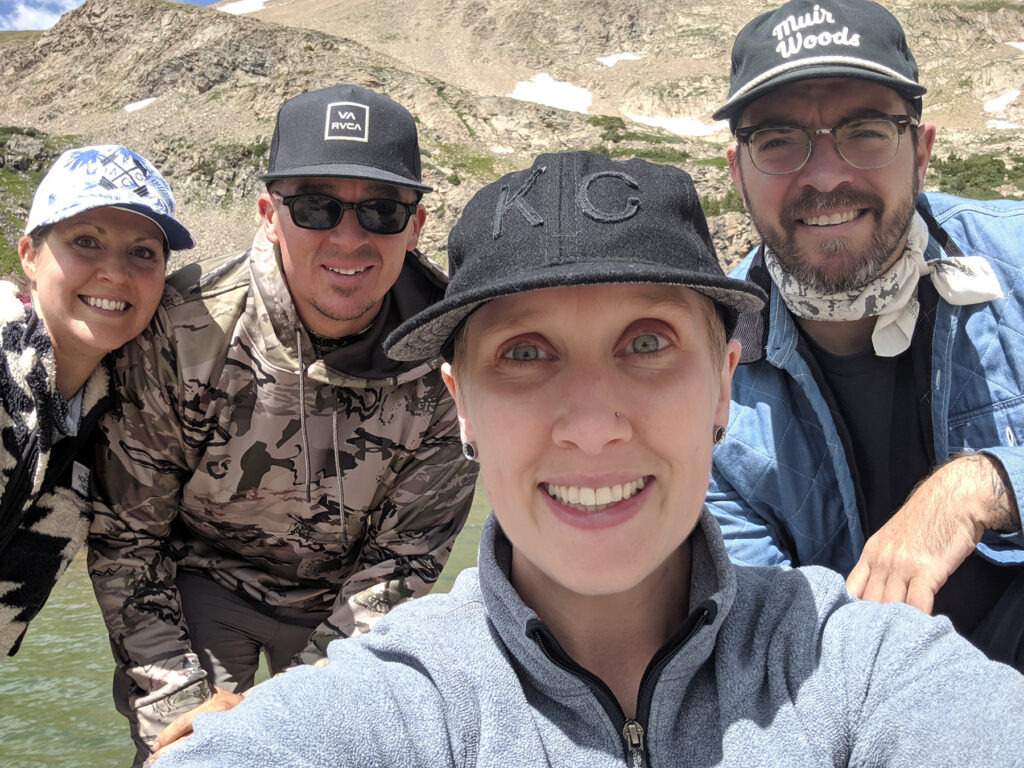 After the hike, we headed to Dillon Dam Brewery to chow down on carbs and beer. My appetite was surprisingly limited at altitude despite working up a hunger on the trail. But the weather (and conversation) was perfect on the patio.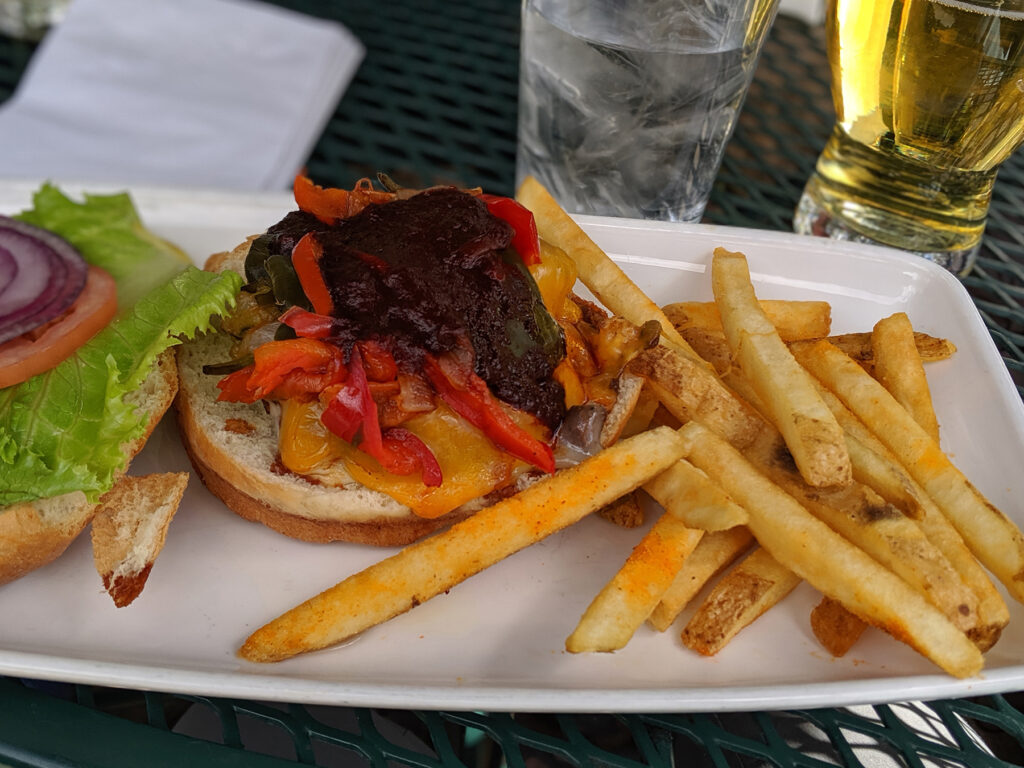 After that, we headed back to the full moon campsite to relax, have a few beers, and cook up some grub over the campfire. Our entire evening plan consisted of kicking back around the fire, and we found ourselves telling absurd stories and laughing until our faces hurt.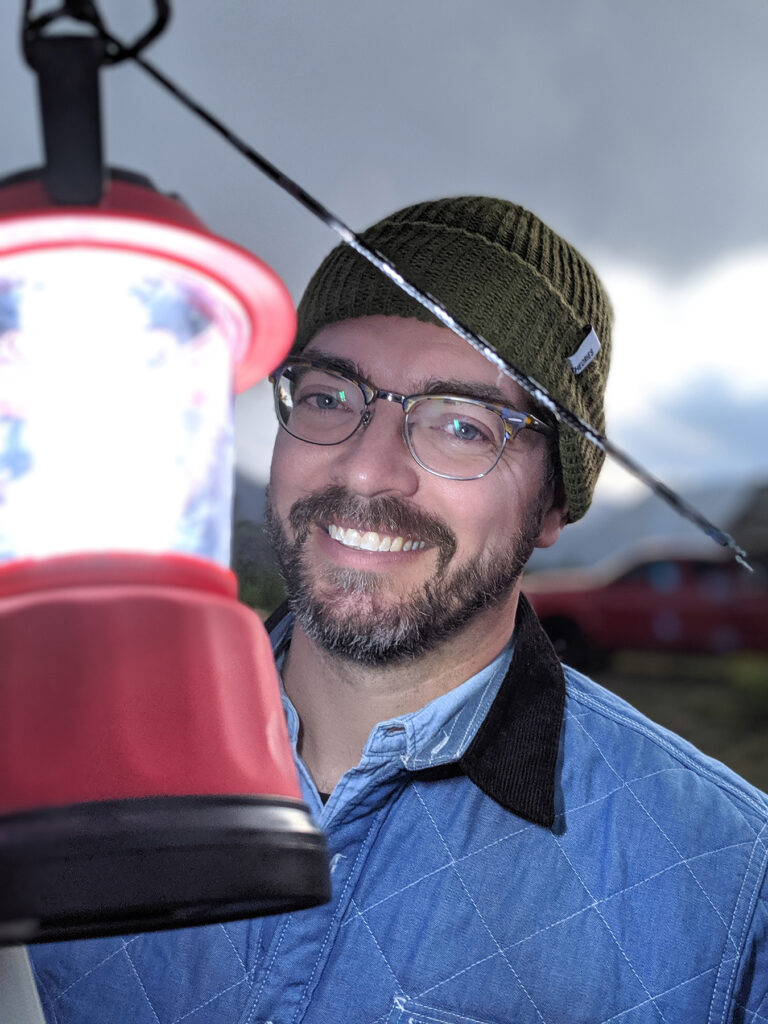 Briefly after Lori and Ronnie went to bed, Luke and I stood outside our tent and took in the vast globe of stars overhead. The skies had cleared of lingering clouds, and we were truly surrounded. It was a spectacular view. I told him that it made me feel tiny because the universe seemed boundless. I liked that feeling.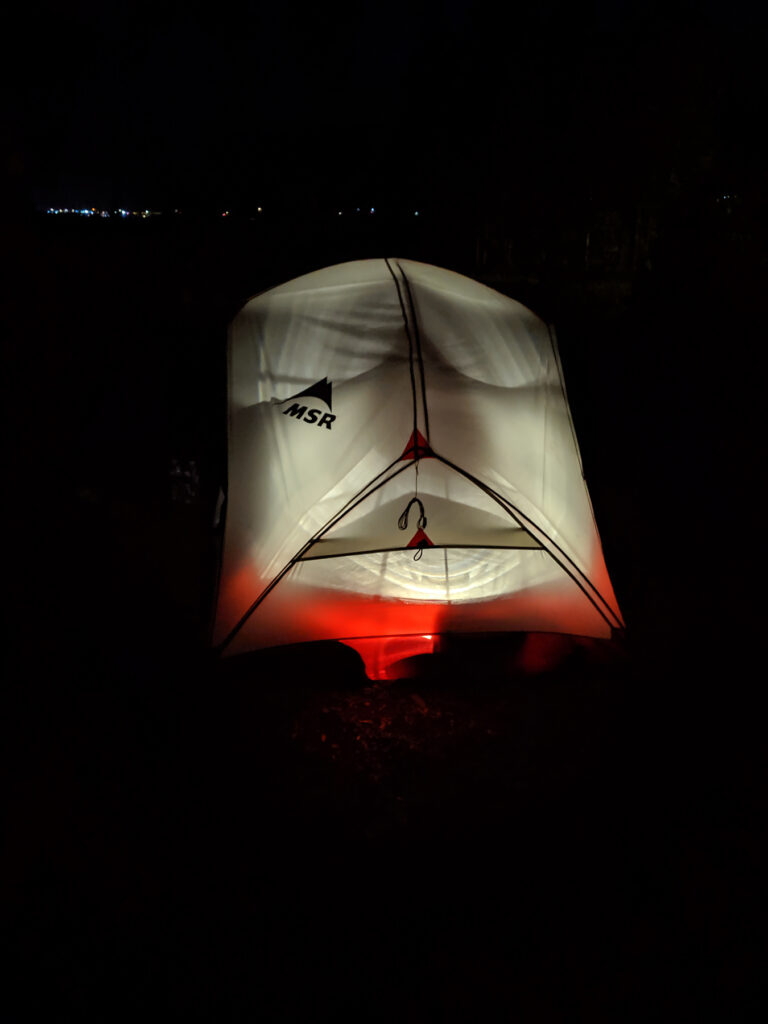 On day two, we had originally planned to hike the Decalibron (Mounts Democrat, Cameron, Lincoln and Bross), a set of four peaks over 14,000 feet in elevation on a single loop. But Luke's feet were blistered from the hike the day before, and winds on the mountains were ranging from 40 to 50 miles per hour at the peak, I didn't have enough cold-weather gear, and the idea of spending hours upon hours above the treeline just didn't sell us.
Lori and I were disappointed to miss out on our 14ers , but accepted our fate and went looking for other hikes instead. Lori is a master hiking researcher, and identified the 12,777-foot Buffalo Mountain Trail as our destination.
We arose early, packed up our gear, left our husbands to break camp, and headed to the trailhead. While we didn't bag our 14ers on this particular trip, this turn of events led us to some phenomenal findings.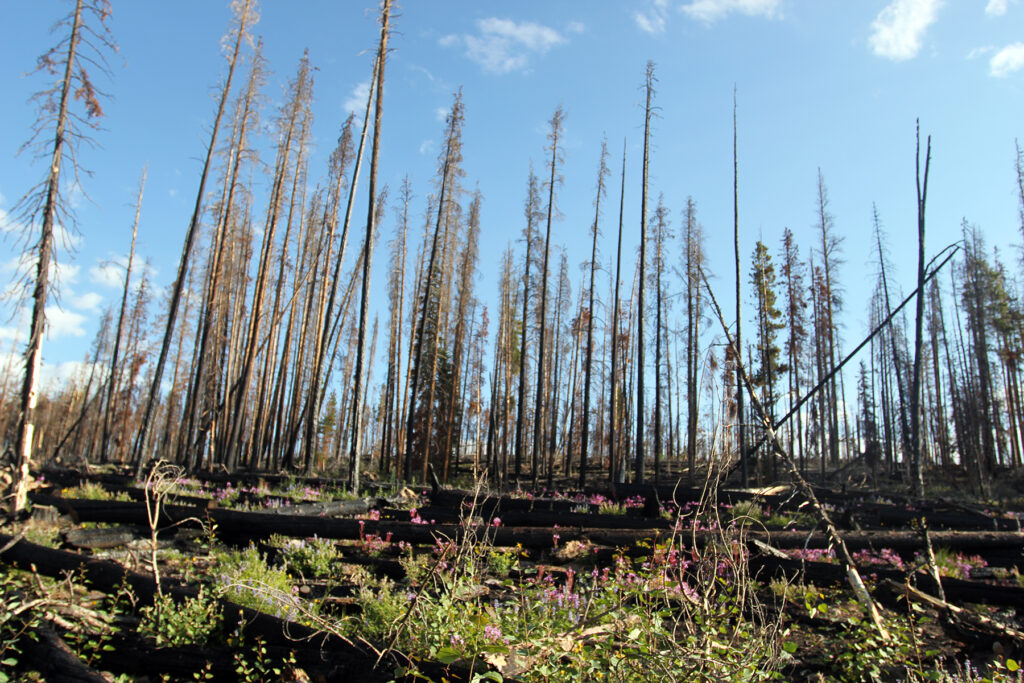 Within minutes of starting up the trail, we encountered an expansive field of burned pine forest. In June 2018, Buffalo Mountain was struck with wildfires, burning more than 70 acres near the Wildernest area. It was a stark contrast against the purple, yellow and white wildflowers blooming from the ash.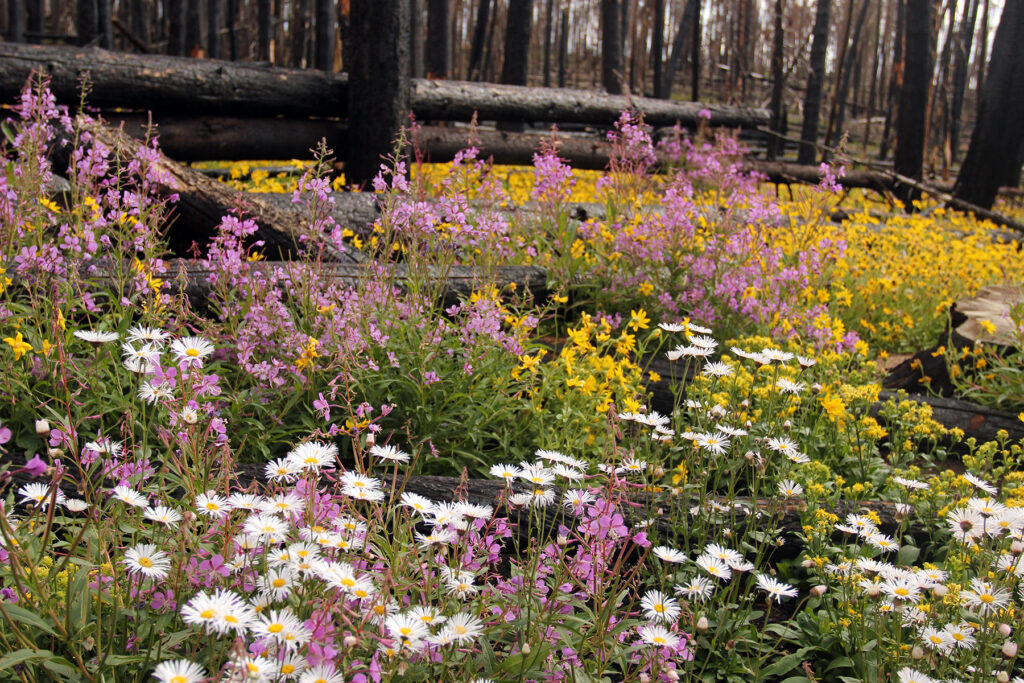 It wasn't long before we came across wildlife within the fallen timber. To our right was a pair of deer, and directly ahead of us on the trail was a mother moose and her calf grazing on the grass and wildflowers.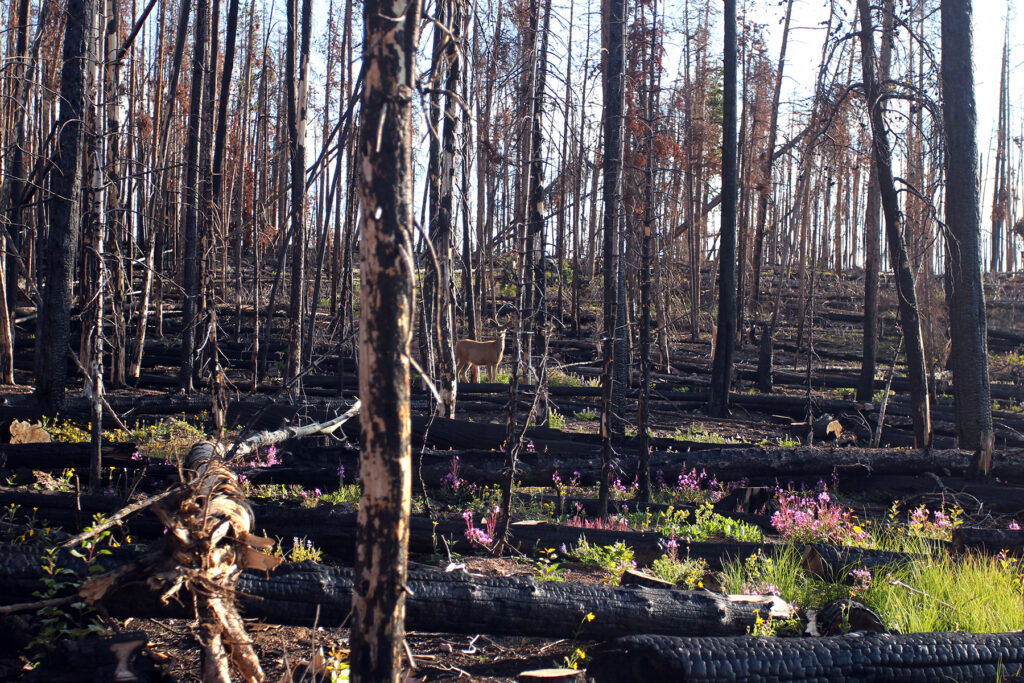 We were within 30 yards of the moose, so we paused to quietly watch this beautiful scene at a safe distance.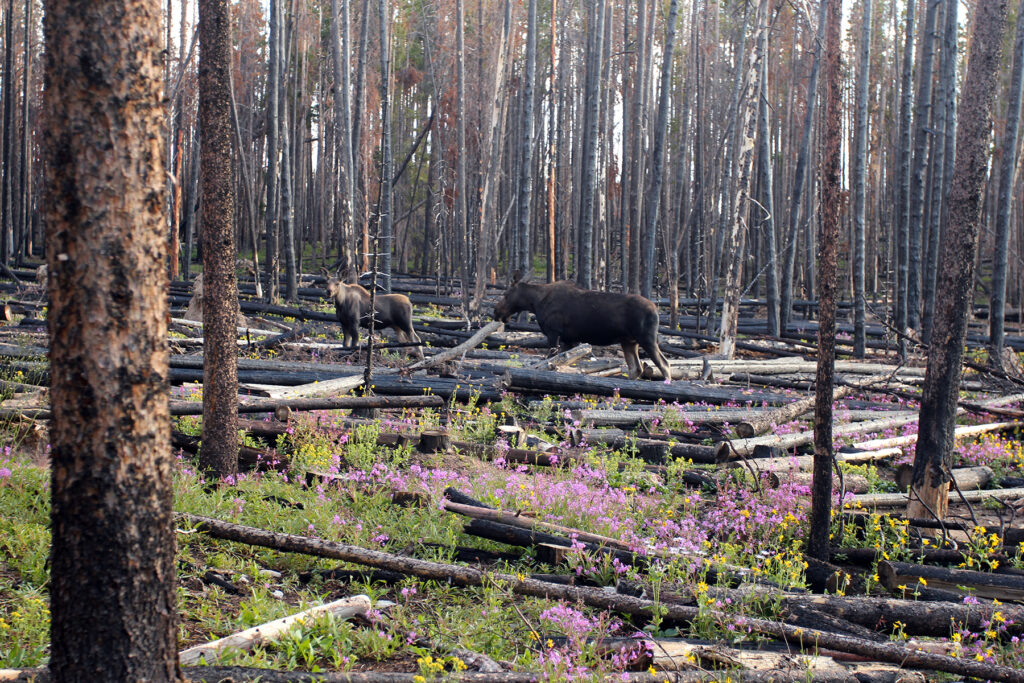 It was such a memorable moment for me; observing wildlife on hikes is the most exciting, fulfilling part of backpacking. We then gave them a wide berth and continued up the trail.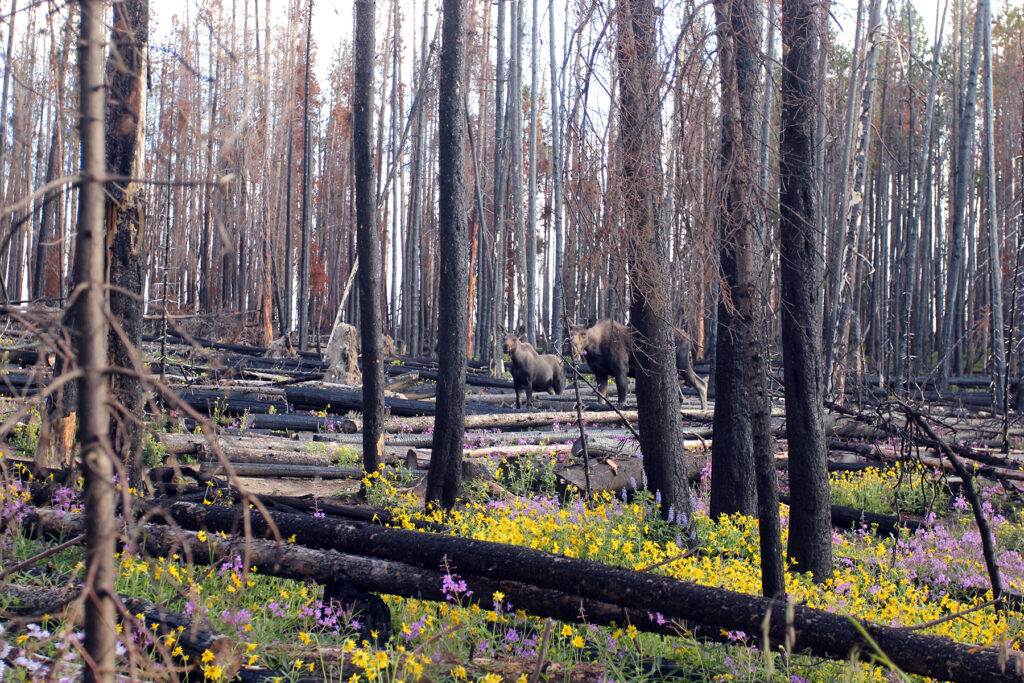 The trail varied from the burned wildflower forest, to the living, lush, green forest, to the rocky scrambles near the tree line. It was challenging but enjoyable most of the way up to where we stopped.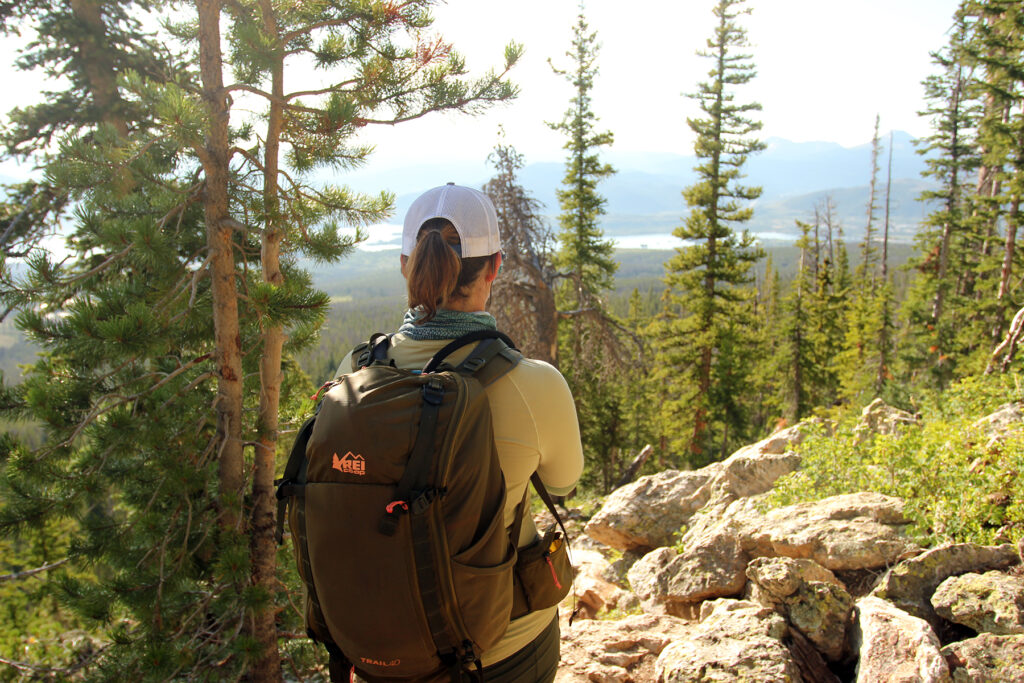 We did not summit on this trip, as we reached some steep, gravelly parts of the trail we didn't feel confident in our ability to descend safely. We paused to take in some lake vistas below us, and began back down the trail.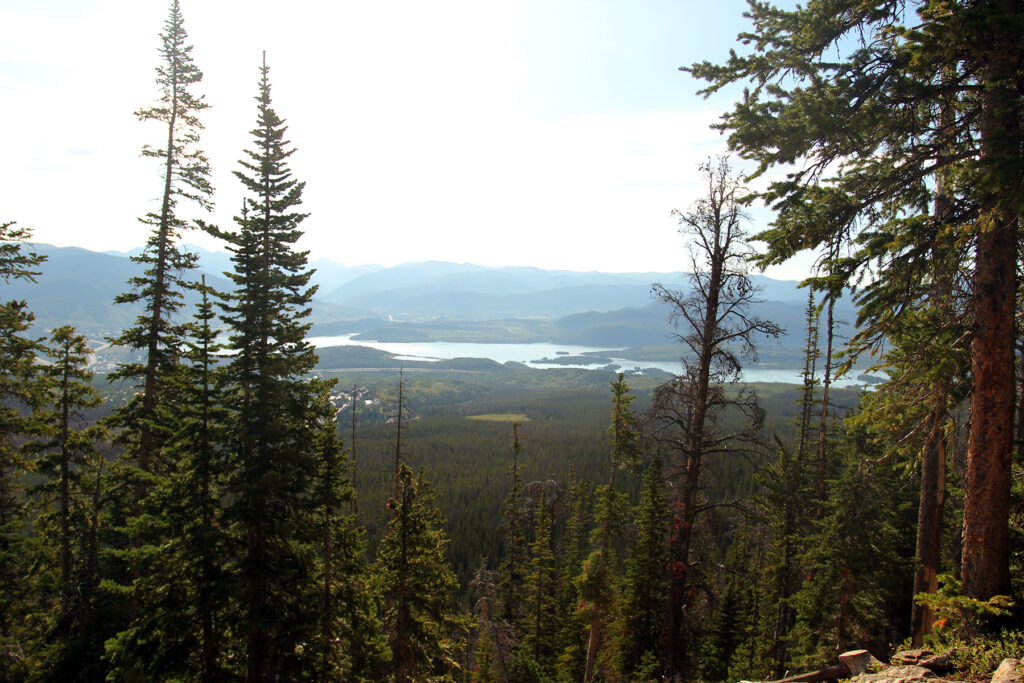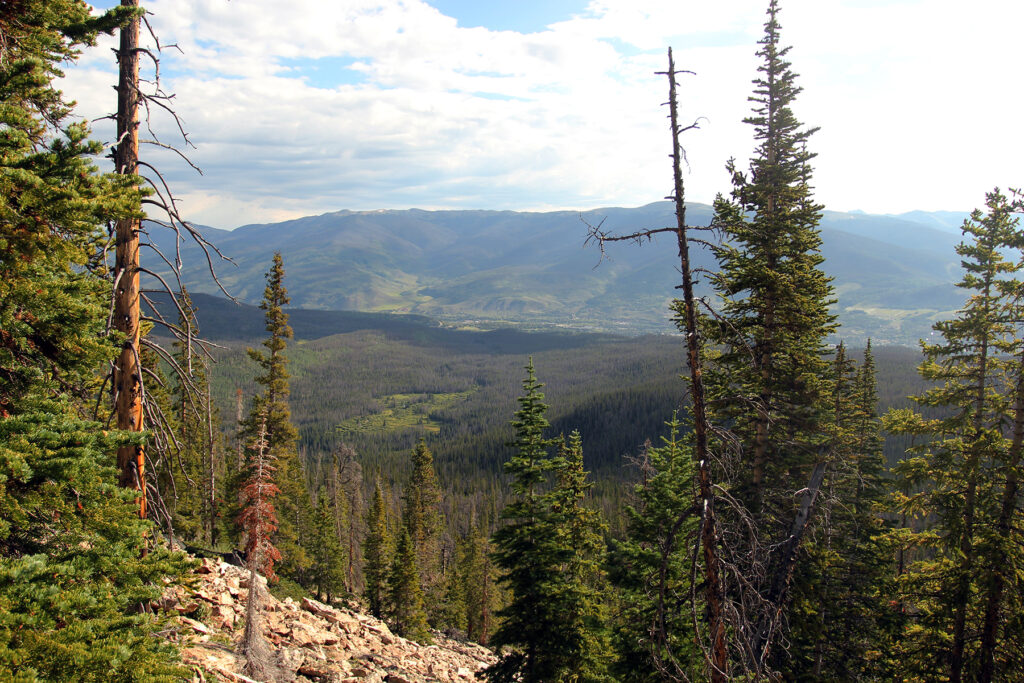 I always leave with an uneasy feeling when I don't complete the trails I set out to do. I hear that had we finished the hike, we were likely to have come across the white mountain goats of Colorado. This alone is enough to persuade me to return and finish Buffalo Mountain Trail and put Decalibron back on my list.
After this hike, Lori and I joined our husbands for breakfast at the Sunshine Cafe in Silverthorne where I inhaled their vegetarian eggs benedict and most of a pancake. Then, we headed into Breckenridge to clean up and stay at an AirBNB condo.
Our last outing was to Broken Compass Brewing, a dog-friendly, open-air spot where we sampled flights of their local brews. They had a couple of ginger-based beers and several fruit-inspired drinks, including strawberry rhubarb, tangerine, and a coconut porter.
We passed several hours at Broken Compass, then headed back to the condo to unwind until we packed up the next morning and made the drive home.